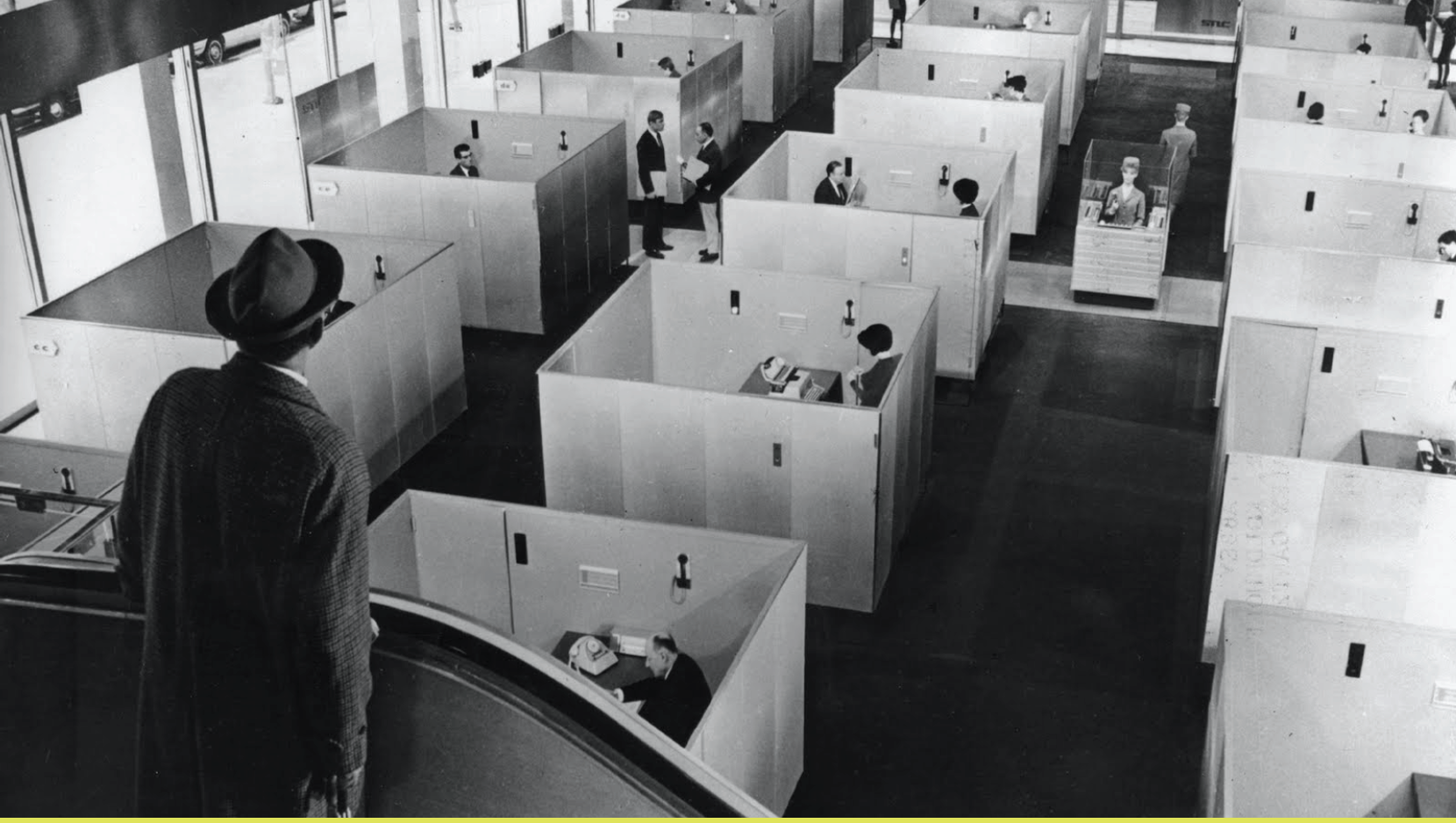 Understanding The Future of Work
TFOW panel series
By Marijn Driessen
Bs;bp continues to take the lead in starting joined conversations in the workspace sector. An example of how we do this is our TFOW Panel series, conceived when the pandemic was just emerging and everything was uncertain. We designed a journey of structured discussions on the future of work for stakeholders in design projects for the built environment.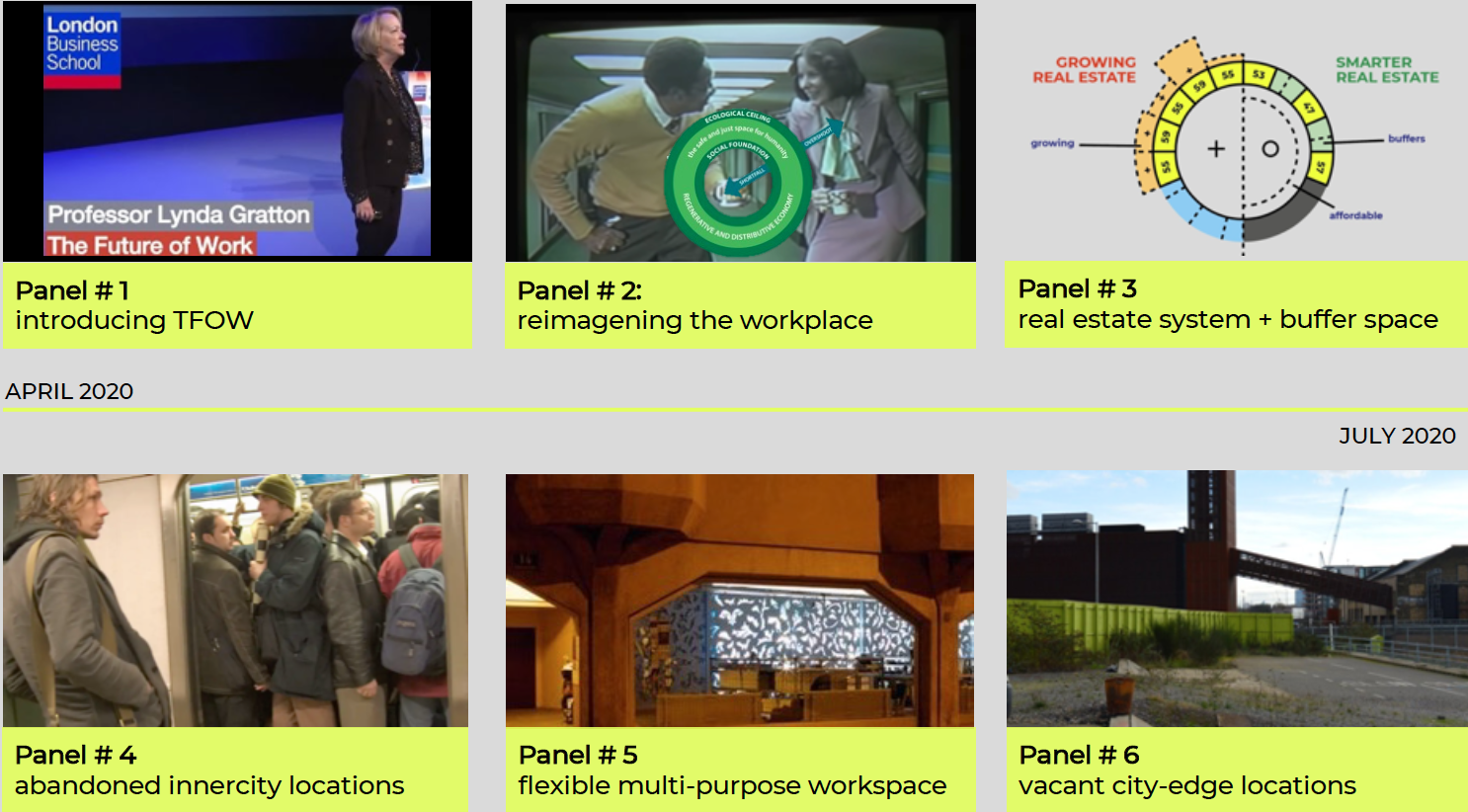 participants
Steelcase, KPMG, Uppig, Circle Economy, Hyphen, BNP Parisbas Real Estate, University of Lisboa, Imagebuilders, IWG, Spaces, Kvadrat, Vitra, facilitylinQ, Lensvelt, The brand tailors, Frame, Rubio, Rabobank, Bemari, .Day, HOT, Cairn, ZZDP
Facing uncertainty
In the past decade bs;bp has developed a strong reputation in workplace design. That is why we came up with the idea of starting a The Future Of Work Panel in April 2020. It was a time when the world became highly aware that certainties were being replaced by questions and ambiguity, including, where and how people work.
Joined-up action
Because bs;bp believes in the power of joined-up action and a holistic approach, we invited diverse perspectives across the value chain of the built environment. The panels are highly interactive with joined challenges and break-out assignments.
Shared intention
Each of the participants brings an expert view to the discovery sessions, including investors, developers, operators, architect, interior designers, furniture brands and manufacturers. Our shared intention is to discover opportunities and deliver better workplaces for business, people and planet.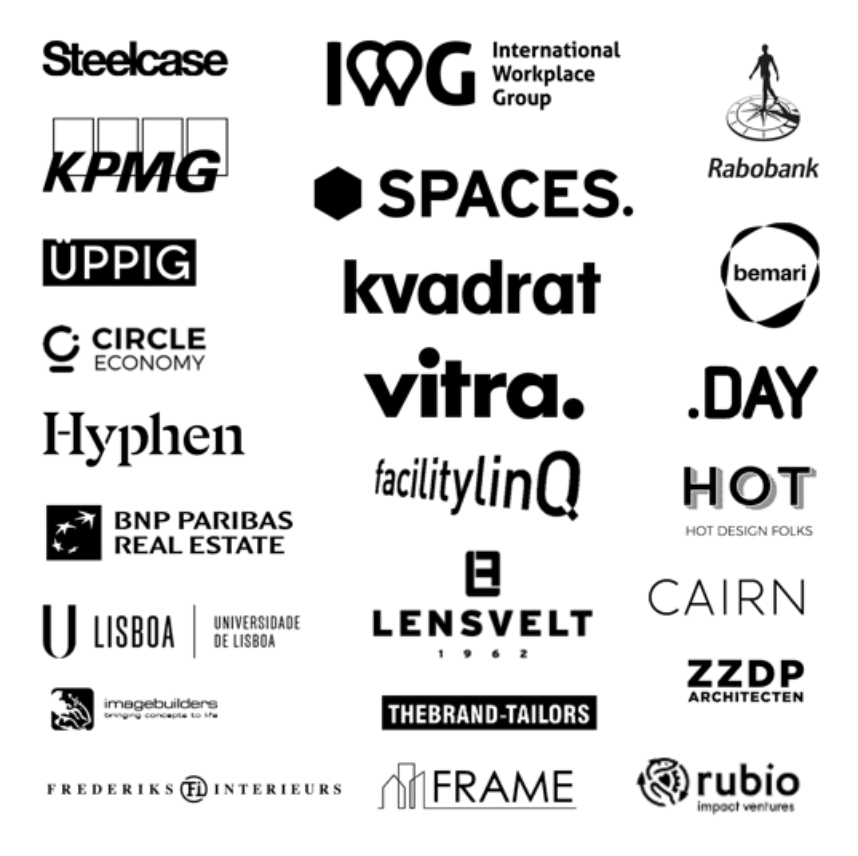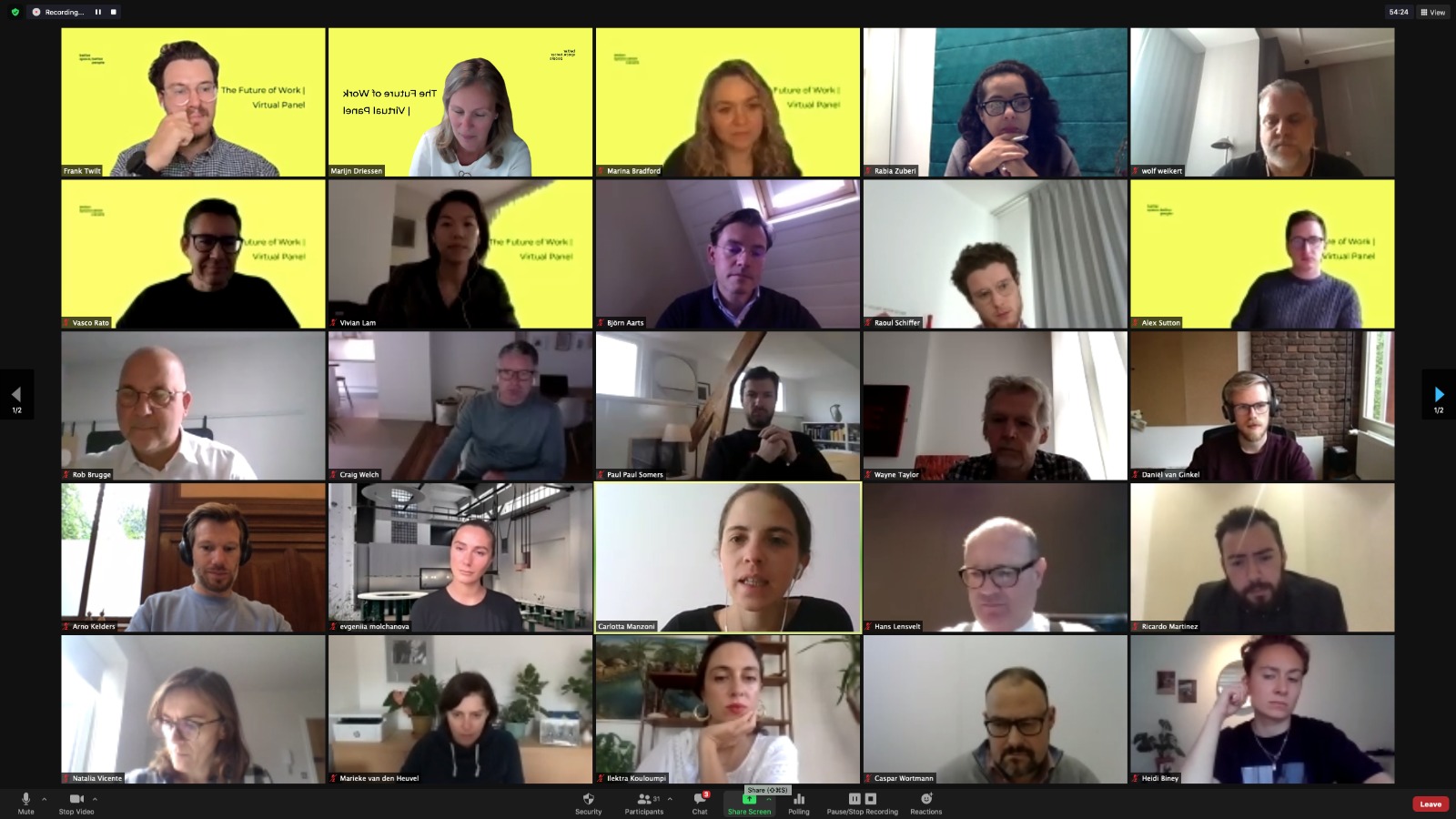 1. Introducing TFOW
The first panel was inspired by Professor Lynda Gratton of London Business School. She was among the first to start the conversation about the The Future of Work, long before the Covid pandemic popularised the term.
2. Reimagining the workplace
In the second panel we asked ourselves what design choices are key to making the workplaces more resilient to uncertainties like the corona virus.
3. Buffer space
The 'Buffer Floor' is defined as an Adaptive Space in a connected Real Estate System that is managed as a single system with communicating vessels. It relies on flexible regulation from city governance and benefits from technology for smart buildings and mobility.
4. Abandoned innercity locations
Bs;bp's innovative Open Desk concept inspired panel 4 on abandoned innercity locations. Open Desk was later shortlisted for the ARC21 Awards and our client IWG has rolled it out globally.
5. Flexible multi-purpose workspace
In panel 5 we tackled how to best transform existing space into adaptive workspace. Breakout teams looked at 6 different orginal functions: a restaurant, high street shop, a train station, a Starbucks coffee shop, a hotel and a library.
6. Vacant city-edge locations
How can design transform city-edge locations into attractive destinations for remote workers and what other functions can be realised to increase value?
7. Net-zero buildings
Inspired by case studies from CitizenM and The Gantry we asked participants how they might use a smarter type of construction to design a workplace that improves the circularity and attractiveness of the building.
8. Circular by-design
In collaboration with Circle Economy we reviewed Amsterdam's adoption of the Doughnut Economics model. As designers we imagined the future of 2050 and asked ourselves what we would have done differently, looking back to 2020.
9. Reviving high streets
In light of the demise of brick and mortar retail and growing desire to work closer to home we looked at repurposing vacant retail with popup workspace.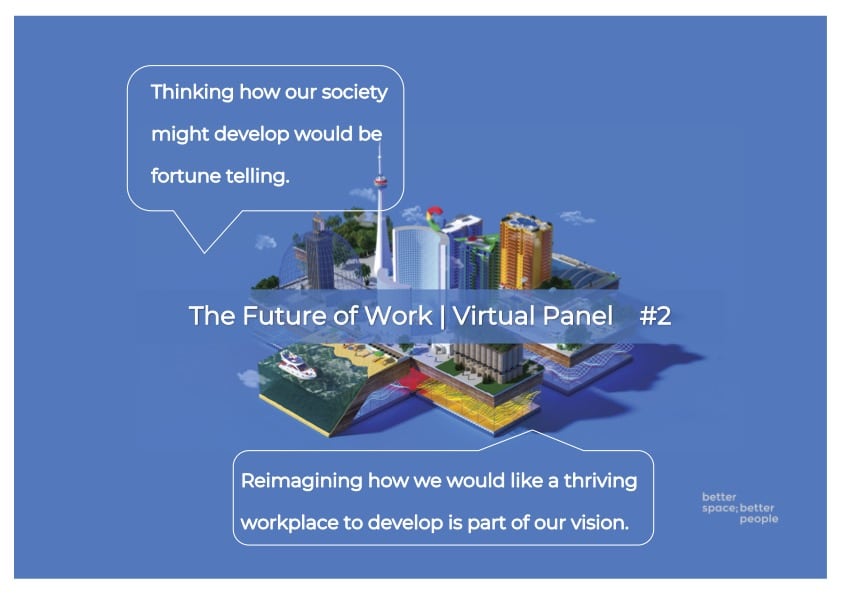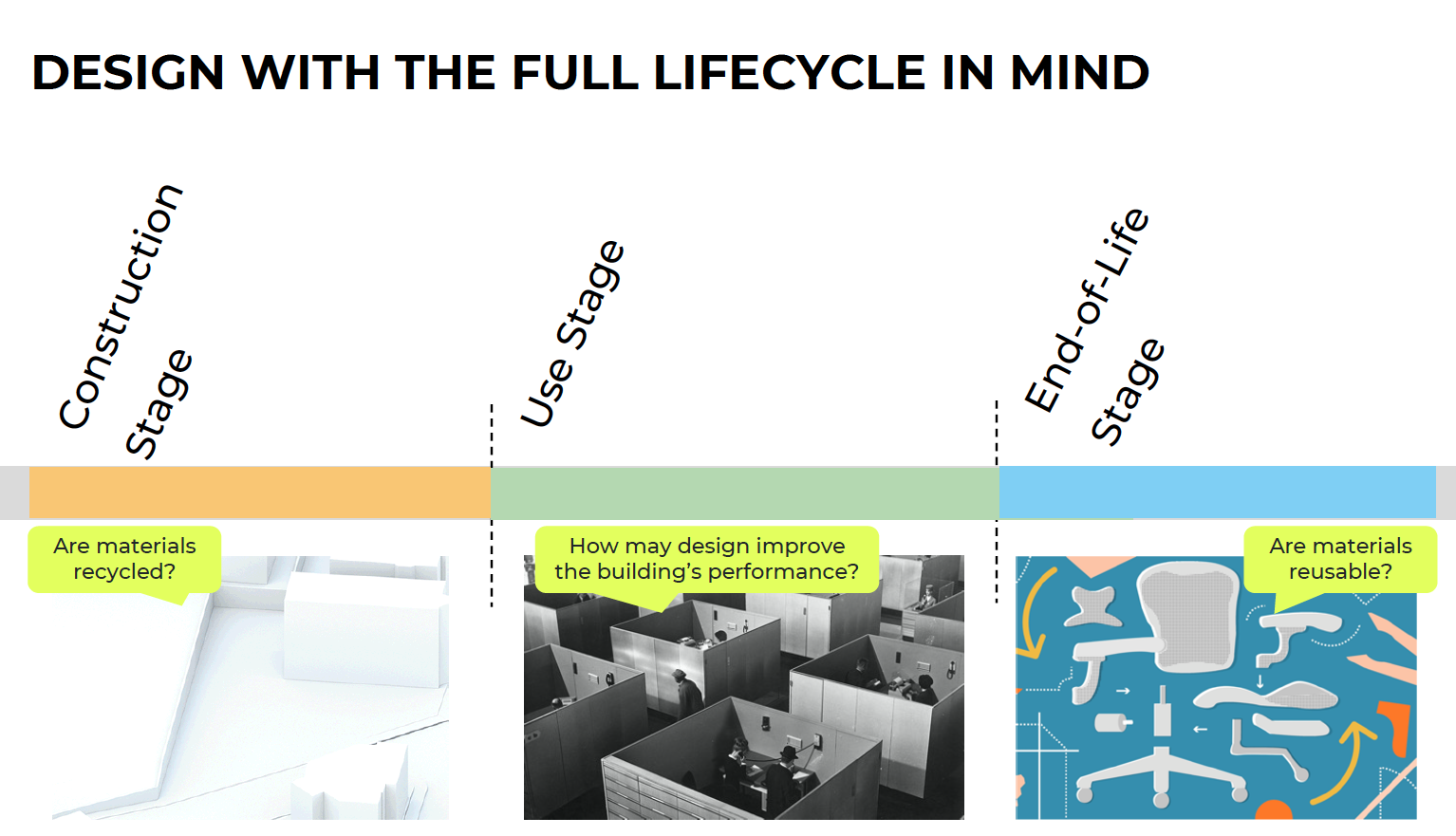 from panel #7: Net-zero buildings
Initial sketches by
Maarten Jamin
for Panel #3 reimagine how urban real estate might function as a holistic system. One that shrinks and expands while staying within planetary and social boundaries.