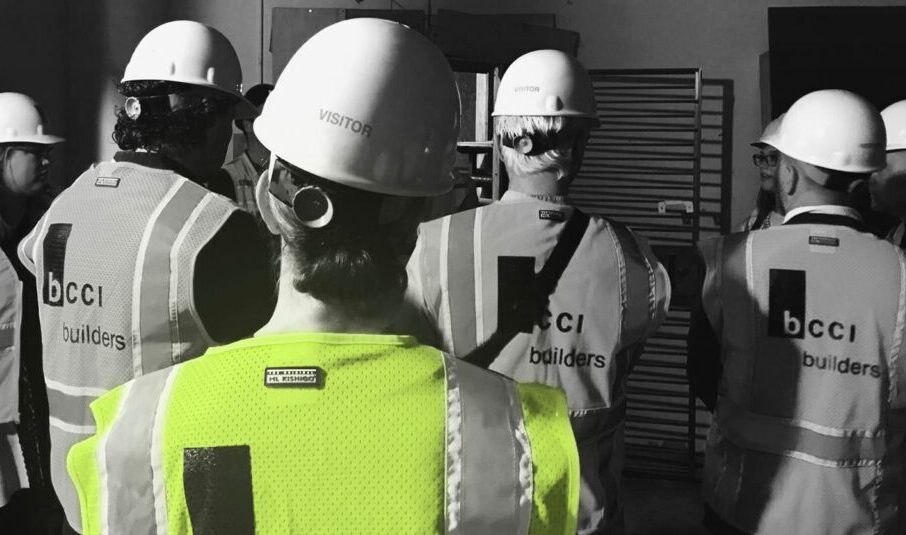 Our design approach.
We believe the process
determines the outcome.
With more than a decade of design experience in the global flexible office market, we have encountered buildings of all shapes and sizes. Our work covers hundreds of projects in over twenty countries.
Bs;bp is perhaps best known for our design for co-working communities. What is less known is that, as a collective to every project we bring our broad background. From retail to public, residential, hospitality and mixed-use.
Philosophy
People spend a significant part of their lives inside. We believe better spaces, means better people. As interior architects we strive to make a difference to people's lives.
Equally, projects form a big part of our own lives. The human connections we build along the way are what makes it worth while. That is why, as independent designers, we choose to work as a collective. We value the power of collaboration and knowledge sharing. Together we deliver exceptional results.
Design approach
Conventional thinking puts the emphasis on the result. We believe the design process determines the outcome. That's why bs;bp invests deeply in understanding our clients needs and the stakeholders involved. We take people on a journey. This way, the end result is the best it can be.
Over the years, bs;bp has gained a deep understanding of the build process and how to connect this to user needs and the client business case. Our design approach is built on three pillars.
Integrated
Today's built environment exists in a fast-changing world. This makes user needs particularly hard to predict. Sooner than expected the function of space may have to adapt to changing market circumstances.
We believe an integrated approach is most efficient in dealing with design complexities, and unlocks opportunities early-on. This way we can align stakeholders interests, in compliance with laws and regulation.
4th Dimension
With time, space must adapt to changing user needs. During the day or week, and certainly over a building's lifetime. We call this the 4th dimension, time.
In user scenario analysis bs;bp includes the 4th dimension to future proof design. We take into account budgetary, planetary and social boundaries. Ideally scenario analysis is completed before the Preliminary Design.
Designs that get built
Our experienced designers are not fazed by the unexpected. We have a deep understanding of the build process and how it connects to user needs and the business case.
What it takes to design for flexibility, wellbeing and return-on-investment is applied to all projects.  From workspace to retail, from mixed-use to hospitality, from residential to public spaces. Our designs actually get built!
Our UNIQUE strength
Flexible way of working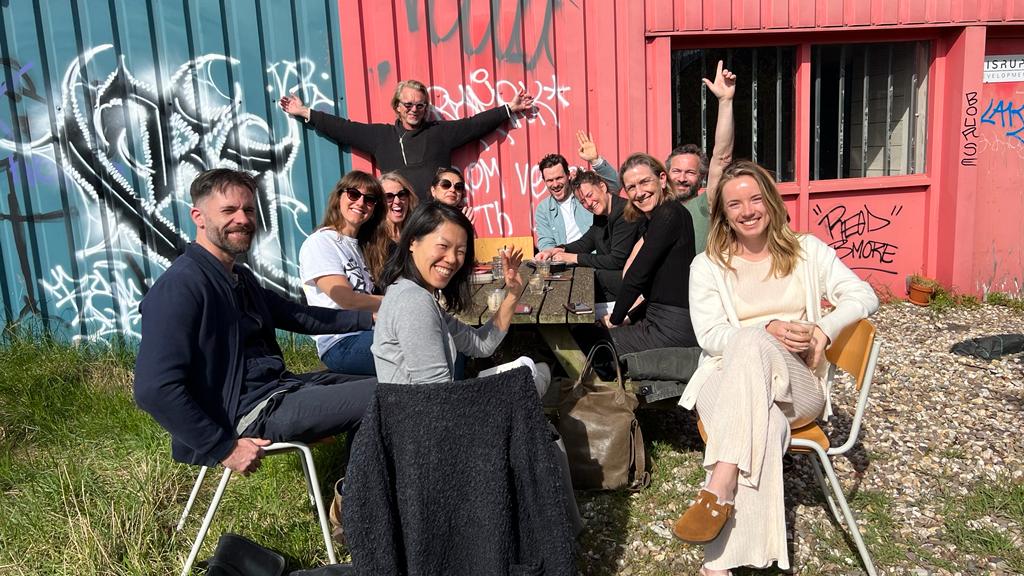 Experienced people
The spaces we design are the product of many visions, not one. We are senior designers with broad project experience, inside and outside of bs;bp. As a collective our approach is a collaborative one. Together, we deliver all the benefits of a full-service studio, powered by independent entrepreneurs. This creates flexibility to scale teams up and down. Great for us and great for our clients. Together we share amenities and bring the best talent to every project.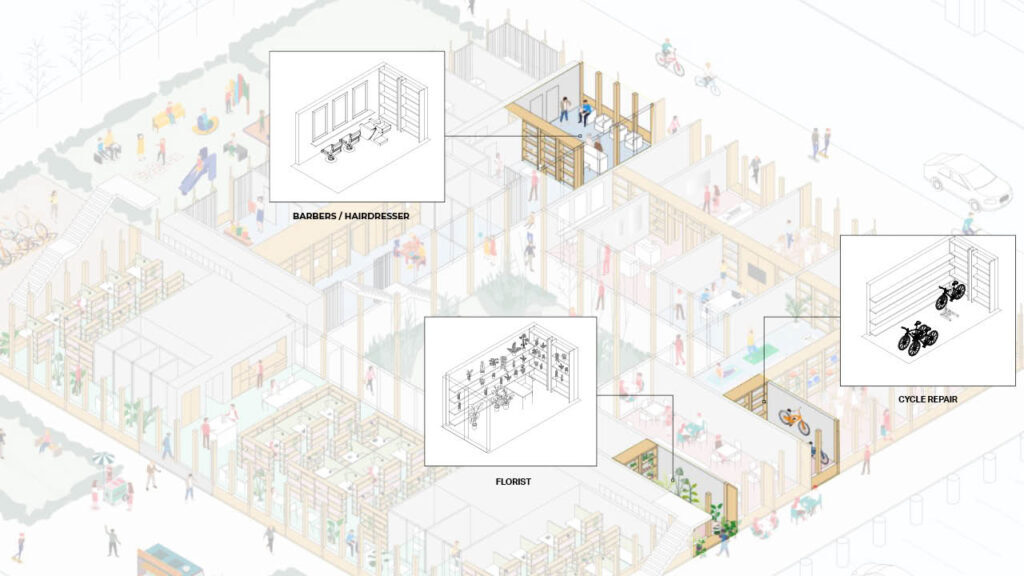 Adaptive space
Bs;bp has completed hundreds of transformation projects and regularly performs studies on how to future-proof space for changing user needs. When we are involved after much of the building structure has already been decided, this then limits our ability to ensure flexibility for certain functions. This leads to missed opportunities for better design and rentable space. This is why we believe early-stage studies of user scenarios are key to optimise value for (future) tenants.
Interior architecture & design services
1. Inspiration and development
We guide clients in their concept vision and develop innovative workspace concepts. Our inspiration services highlight relevant design trends e.g. for mixed-use communities or take clients on a curated tour to locations.
2. Future scenario analysis
We create future usage scenarios to discover the optimal interior architecture allowing for space adaptation. This is a key step in future-proofing the building early-on. Ideally this is performed before the Preliminary Design.
3. Location optimisation
As part of a site analysis, we can create testfits to help validate the client business case. This unlocks opportunities to optimise a location's return-on-investment.
4. Artist impressions
We create visualisation to bring the developer's vision to life for future tenants at an early stage. Photo realistic and fly-through videos tell the story from a user perspective.
5. Branded design guides
We help to optimise brand consisteny through design standardisation. Design Guides speed up location roll-out, without loss of quality, and bring efficiency to procurement.
6. Location audits
We are experienced designers of branded workspace communities. Design, including styling, is an expression of the brand. We can return to locations to conduct audits.
7. Education & workshops
We educate clients and design partners on branded design principles. With workshops and train-the-trainer programs we support local design teams and community managers.
8. Flexible shell
Our unique structure allows us to scale design capacity up or down. A flexible shell supports organisations without an in-house design team or who seek temporarily support.
Curious what we can do for you?
Speak to one of our experienced designers, without any obligations.
Start your journey towards better space and people.