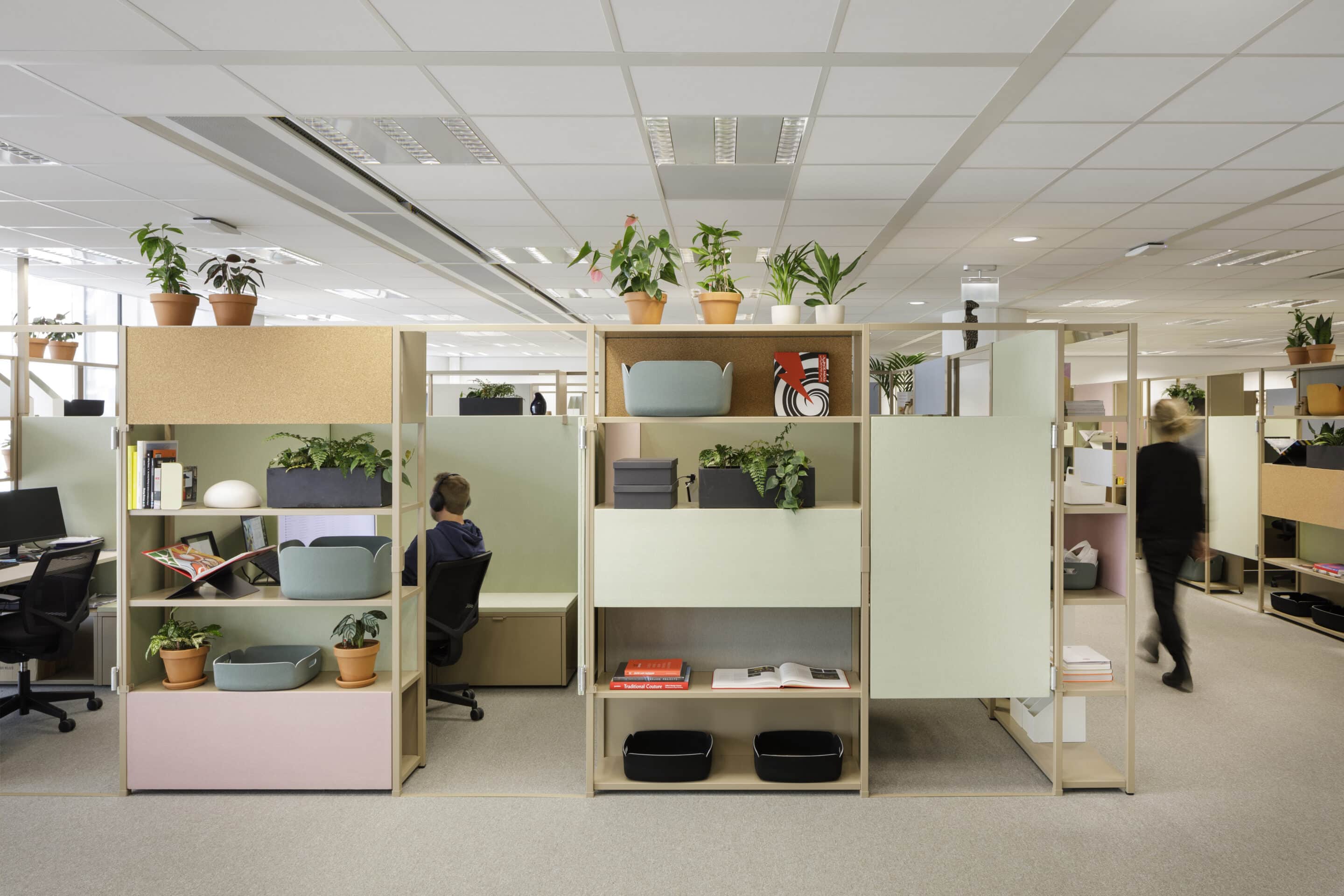 bs;bp concept innovation
Future of Work Expo
Perhaps more than ever we value human connections. People make conscious decisions on how to balance work with a meaningful life. Bs;bp believes there is a momentum to restructure the way we learn, work and relate by reimagining the spaces around us.
Bs;bp is showcasing Open Desk as a manifestation of workspace innovation at the Future of Work Expo in Spaces Westerpark, Amsterdam.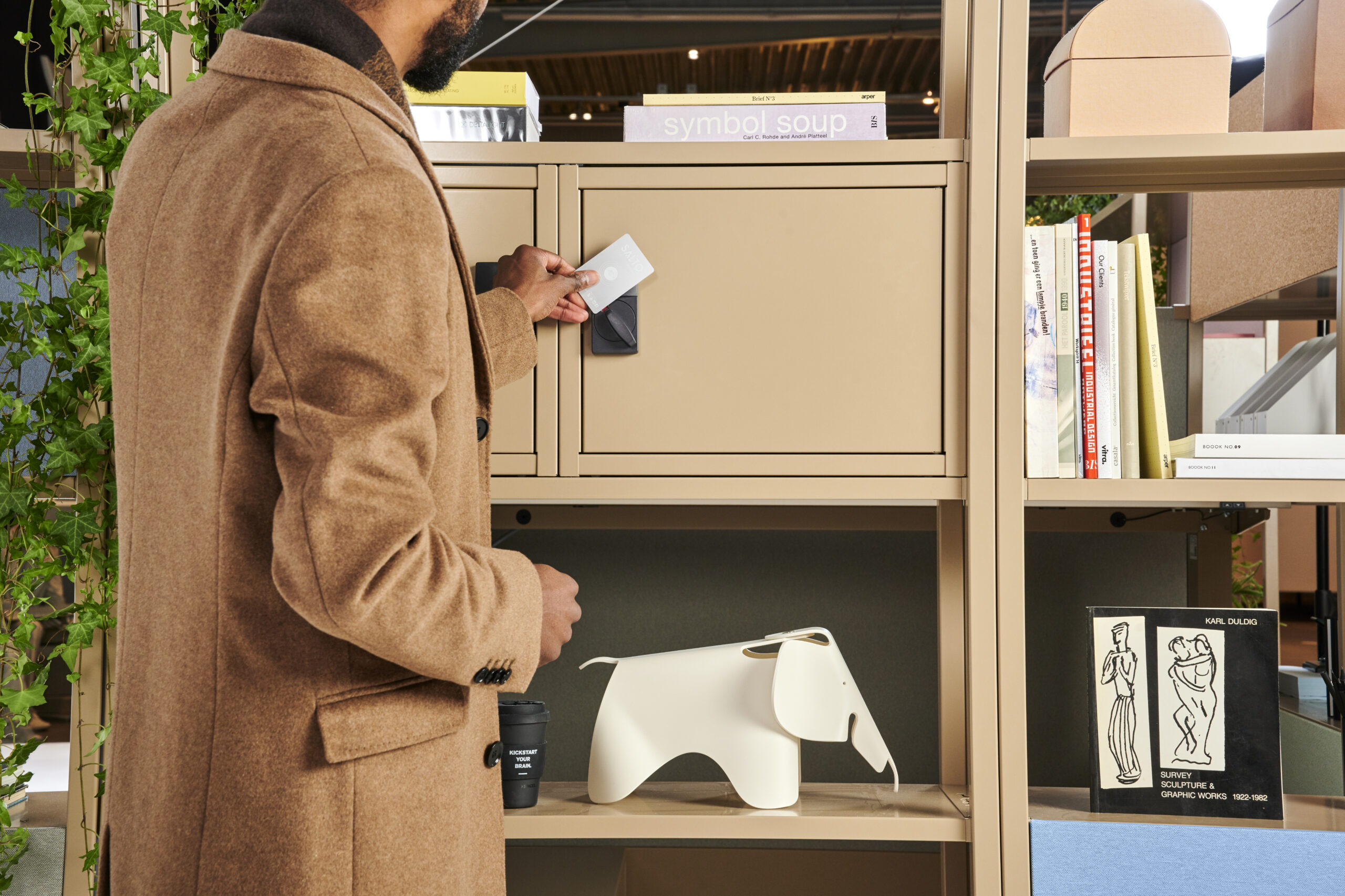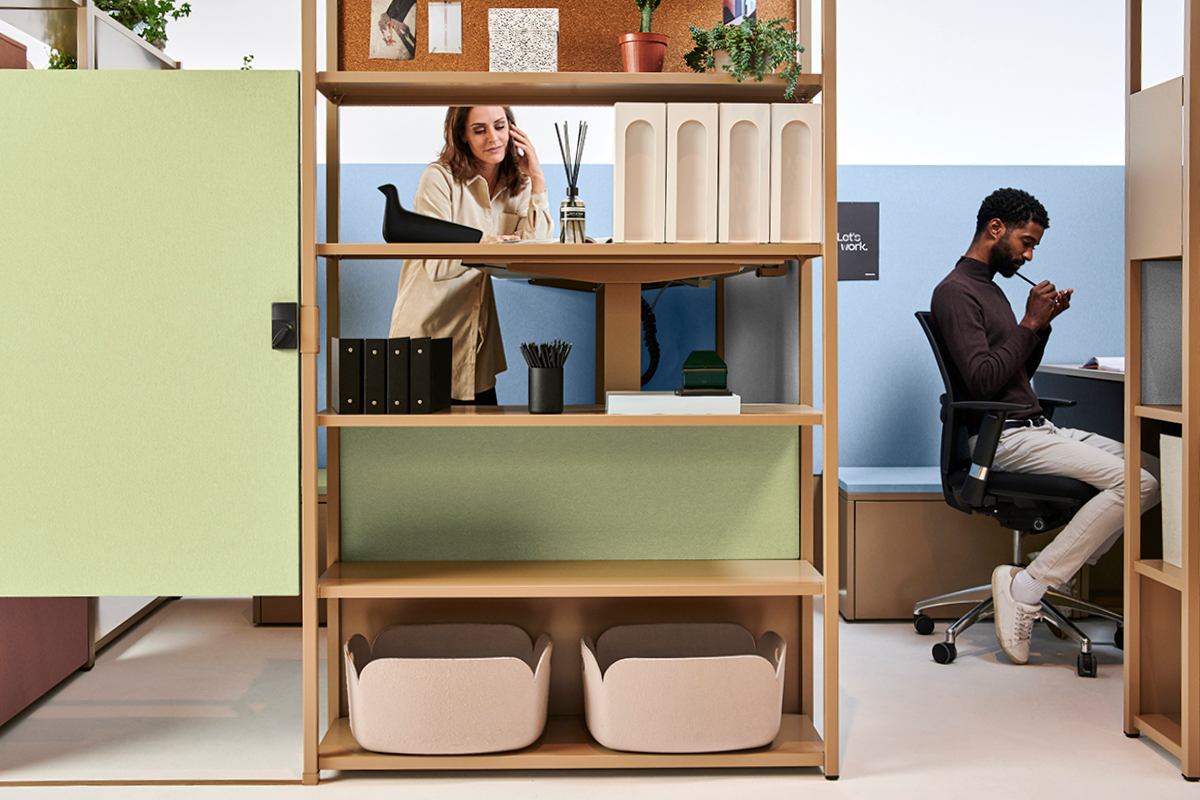 Co-innovation
In anticipation of a new way of working, bs;bp was asked by trusted client IWG to design a concept that quickly transforms any space, including abandoned stores. We collaborated with furniture manufacturer Lensvelt from ideation to realisation. This process of co-innovation led to Open Desk's benefits that support the 15-minute city and hybrid work. IWG is adding Open Space to all new Spaces locations for employees who seek private workspace with access to shared amenities, closer to home.
Hybrid work
Accelerated by the Covid pandemic society is reimaging how to structure work into our lives. Organisations are fast adopting hybrid work. Instead of commuting to a centralised office, a 'hub-and-spoke' model gives staff options of working closer to home. Open Desk is a perfect fit for the trend by transforming space faster than ever, giving landlords a revenue-generating alternative to vacant space.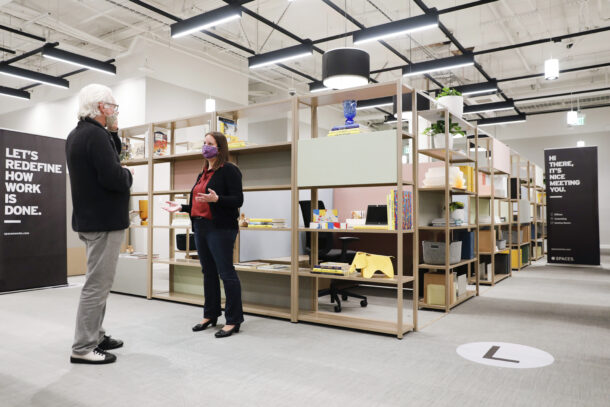 Maarten jamin at launch in Napa Valley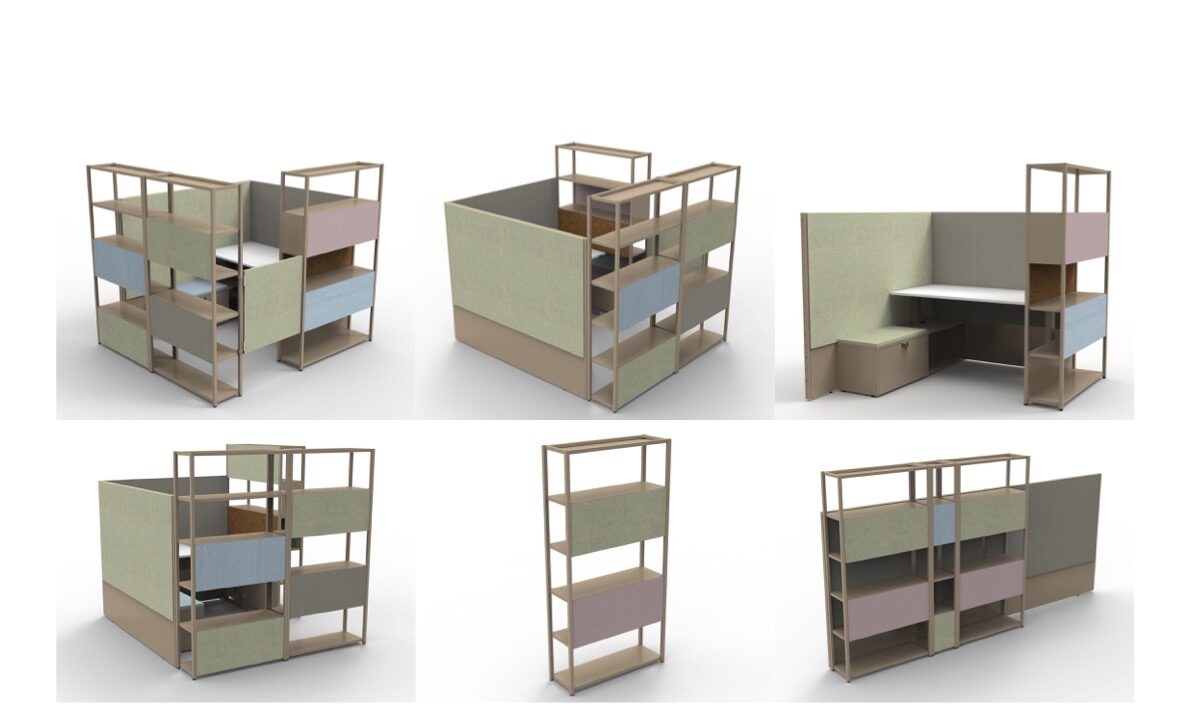 Pop-up
Much like a Pop-up store, Open Desk transforms abandoned retail space into a drop-in workplace. Designed with flexibility in mind, the modular elements can be assembled and disassembled fast, realising a workspace near your home in days, not months. By making the most of available real estate we can make the 15-minute commute a reality. 
15-minute city
The term 15-minute city was conceived by Carlos Moreno. He is the driving force behind the 15-minute city plan for Paris. It gives inhabitants access to all key services they need to live, learn and thrive within their immediate vicinity. Bs;bp designed Open Desk to help communities not only survive, but thrive.
Living space
This Open Desk is not your average desk. You could say it is inhabitable, functioning as an extension of your home. The colour of the frame, a sandy grey,  exudes earthiness and warmth. Bs;bp designed the  height deliberately to maintain privacy, while the entrance has open shelves with strategically placed panels to create a sense of openness.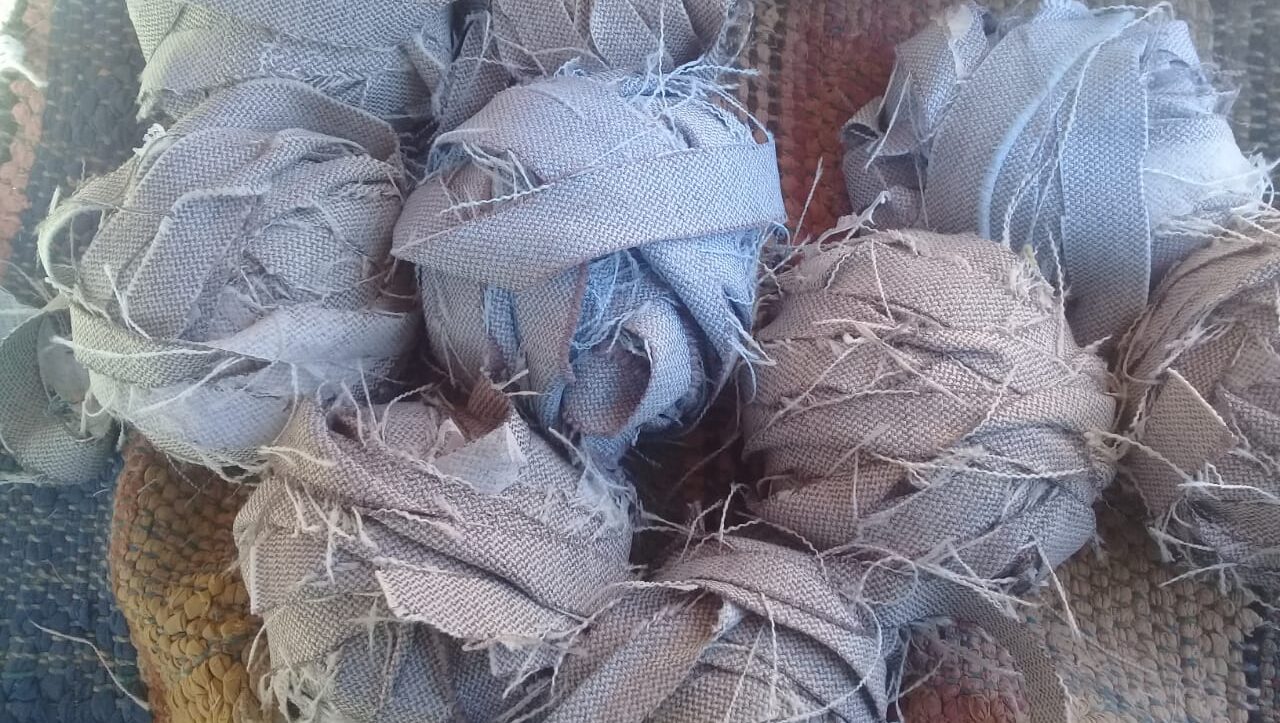 cut offs from acoustic panels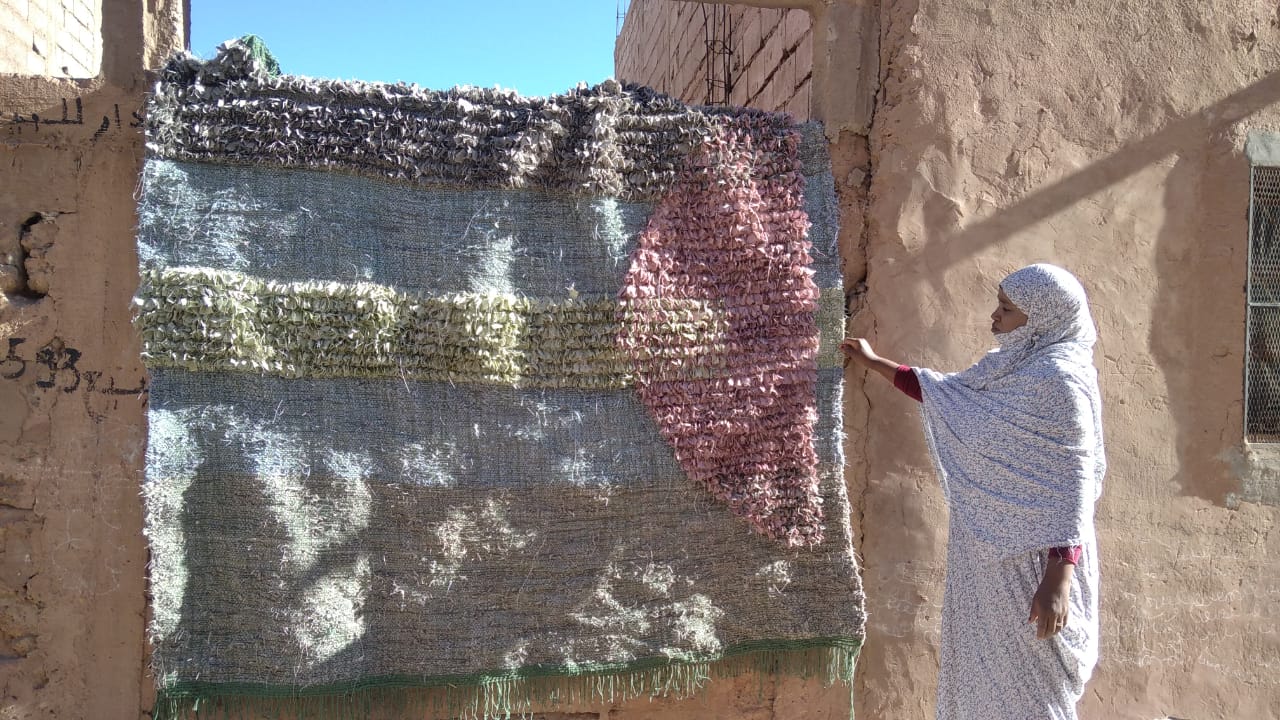 upcycled in carpets as part of concept design
Carpet of Life
These textile covered panels are tactile yet sound absorbing. Designed in soothing tones – so not to distract and help with the acoustics within the space. The rest material is upcycled into wall tapestry and carpets by Butterfly Works, a social enterprise, who pays a fair wage to local women across six villages in the Sahara. They are Carpets of Life.
Kinder to the planet
From a plant-filled environment to the recyclable materials used in the design, green is a key ingredient of the Open Desk. It is modular by design, reusable in various configurations and transported as a kit-of-parts, as a conscious choice to preserve the planet.
"Before opening day we reached a 71% occupancy rate of Open Desks in House Modernes. Users love the privacy it offers and having their own space in an open work plan is very attractive to them."
– Jeroen Roverts, Sales Director IWG