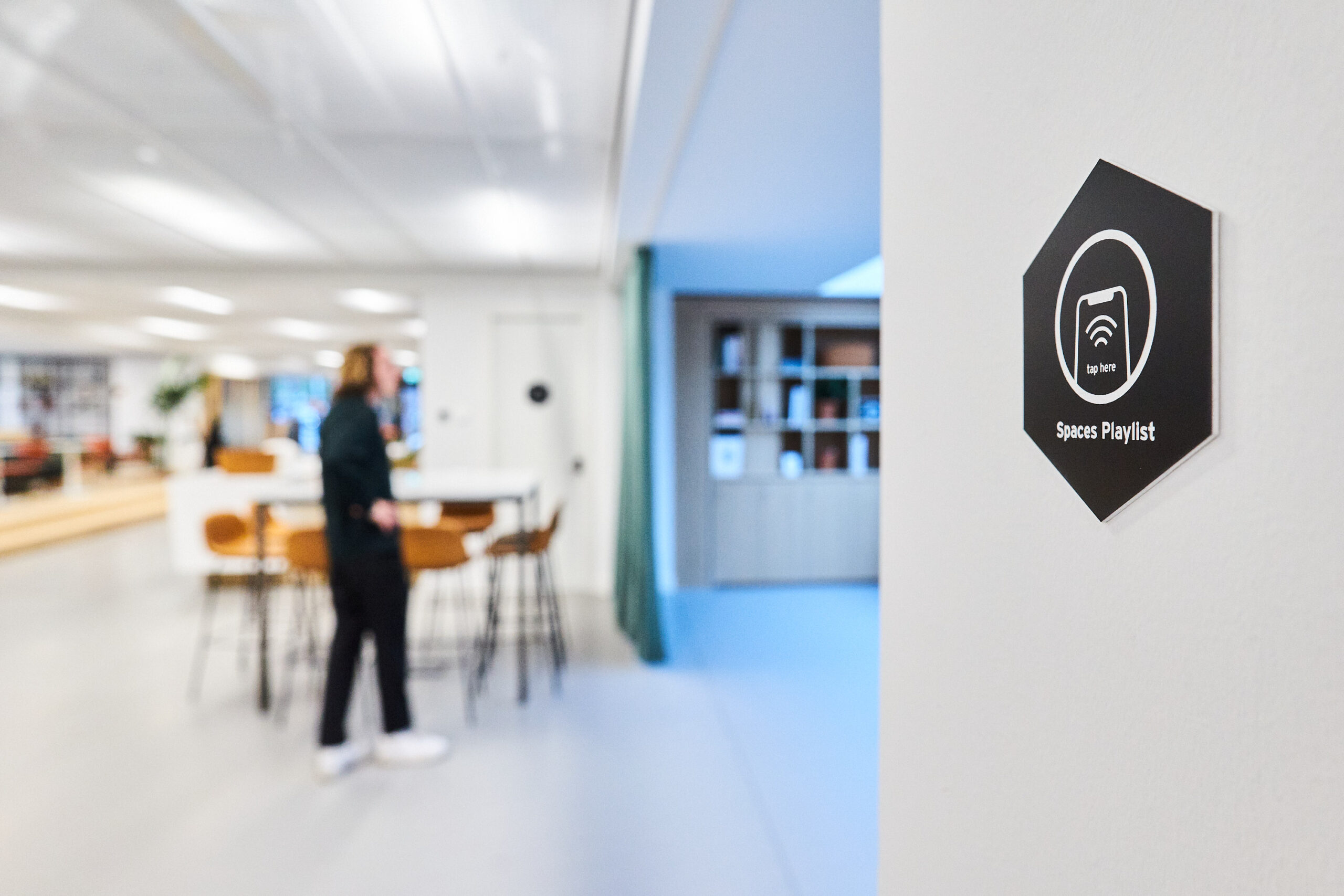 curating the soundscape of coworking
By Rabia Zuberi
When one thinks of work, it is usually of a quiet, soundproof space. Ambient acoustics dampened or retarded at best with various treatments to walls. ceilings. floors: even upholstery and furniture to achieve the best result to reduce outside noise…. yet sometimes; it is exactly the opposite that can make (or break) a good workplace.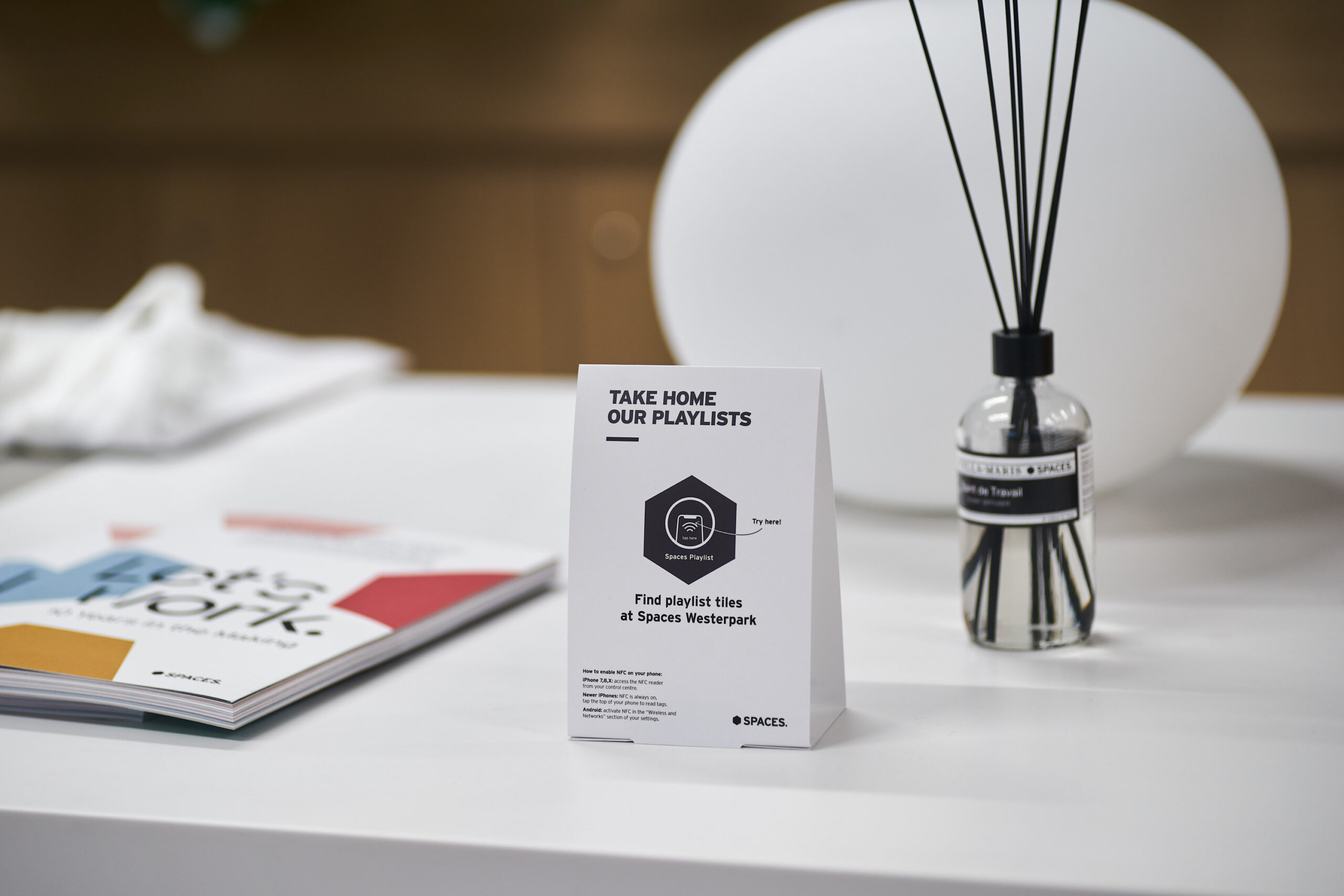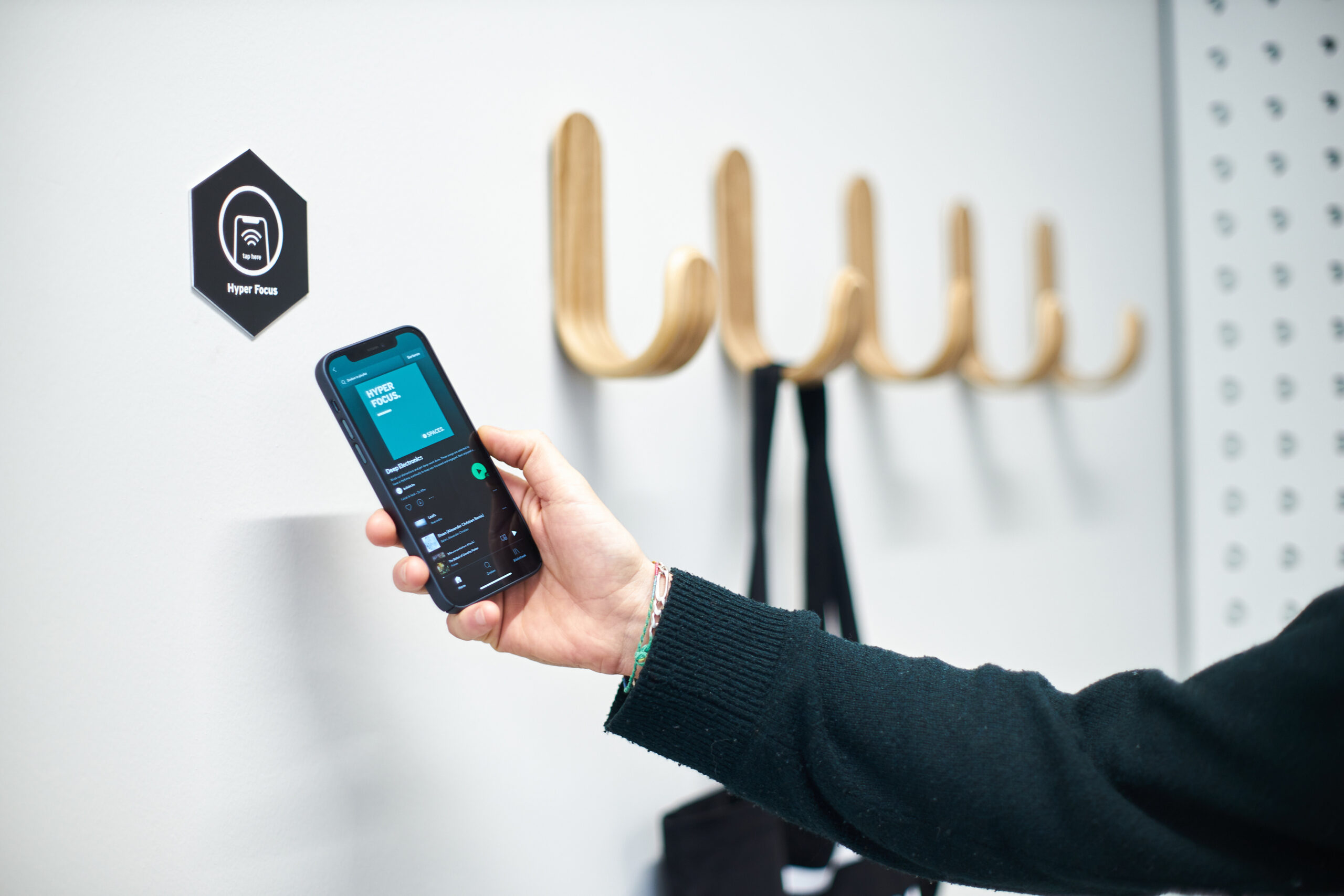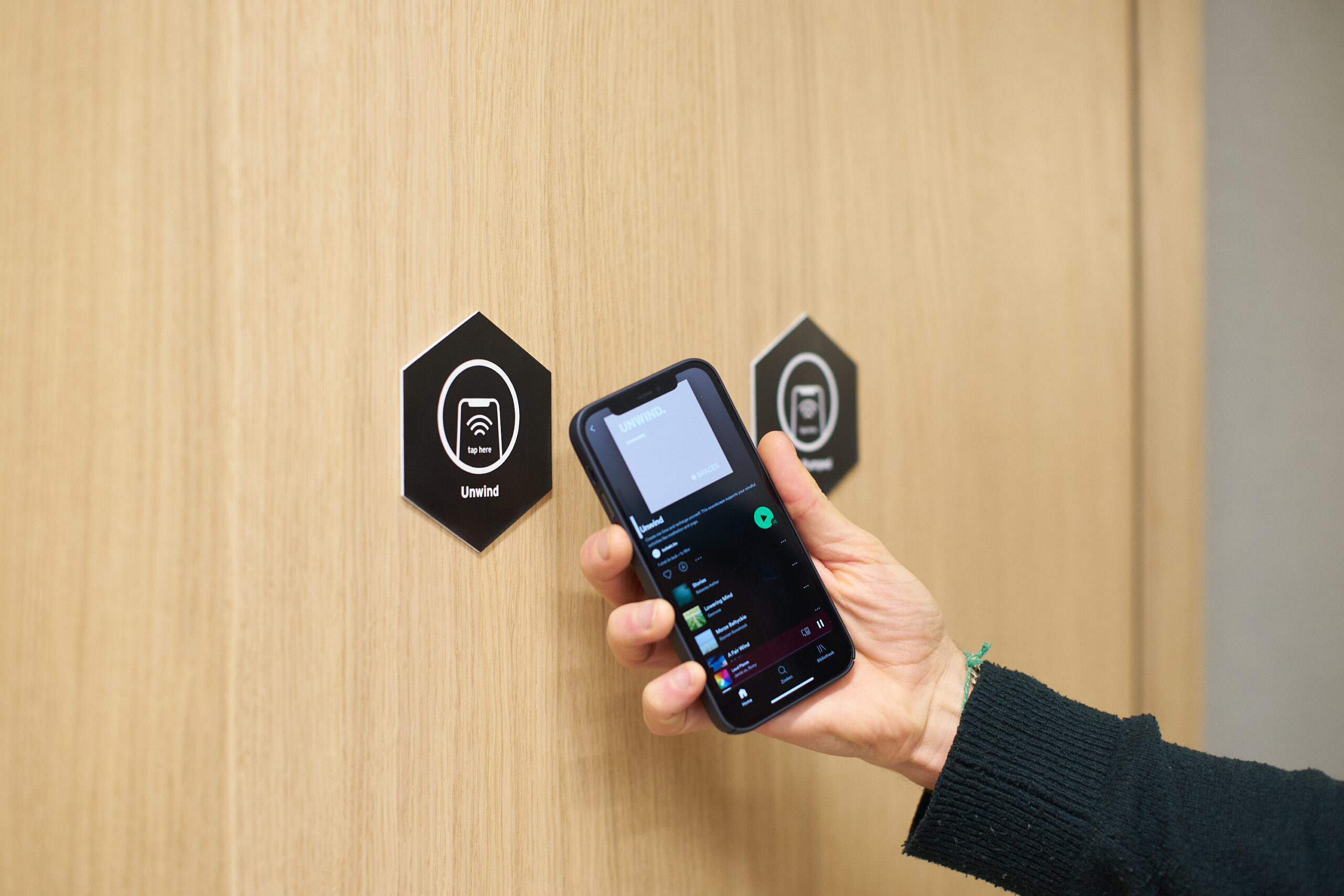 We believe in making noise to encourage noise! For example, if you happened to walk into Spaces Vijzelstraat AMS, your first response would be to stay quiet or speak in hushed tones being aware that it is a "workplace".  Then you hear music and that encourages you to speak up or at the least not feel guilty about talking to your colleague. This highly tailored sound is by design …. ambient, spatially relevant and considerably curated.
You may ask, how does one curate music for different "Brands" for co-working?
Kollekt.fm, based out of Amsterdam, does just that. Specialising in tailored brand music; they have been working with IWG for 8 years . When professionally curated music for workplaces was still in its infancy, Spaces and kollekt.fm started their first collaboration. Seeing the potential, co-founder of Spaces Frederique Keuning, introduced kollekt.fm, still a start-up at the time, to Spaces Vijzelstraat in The Netherlands. Soon, kollekt.fm was asked to provide the music for all international Spaces locations.
"We believe curated music is an integral part of designing the overall experience. We began collaborating with Kollekt.fm on Spaces locations. Today Spaces, Regus and Signature and recently also Open Desk, all have their own curated playlist."
– Maarten Jamin, founder bs;bp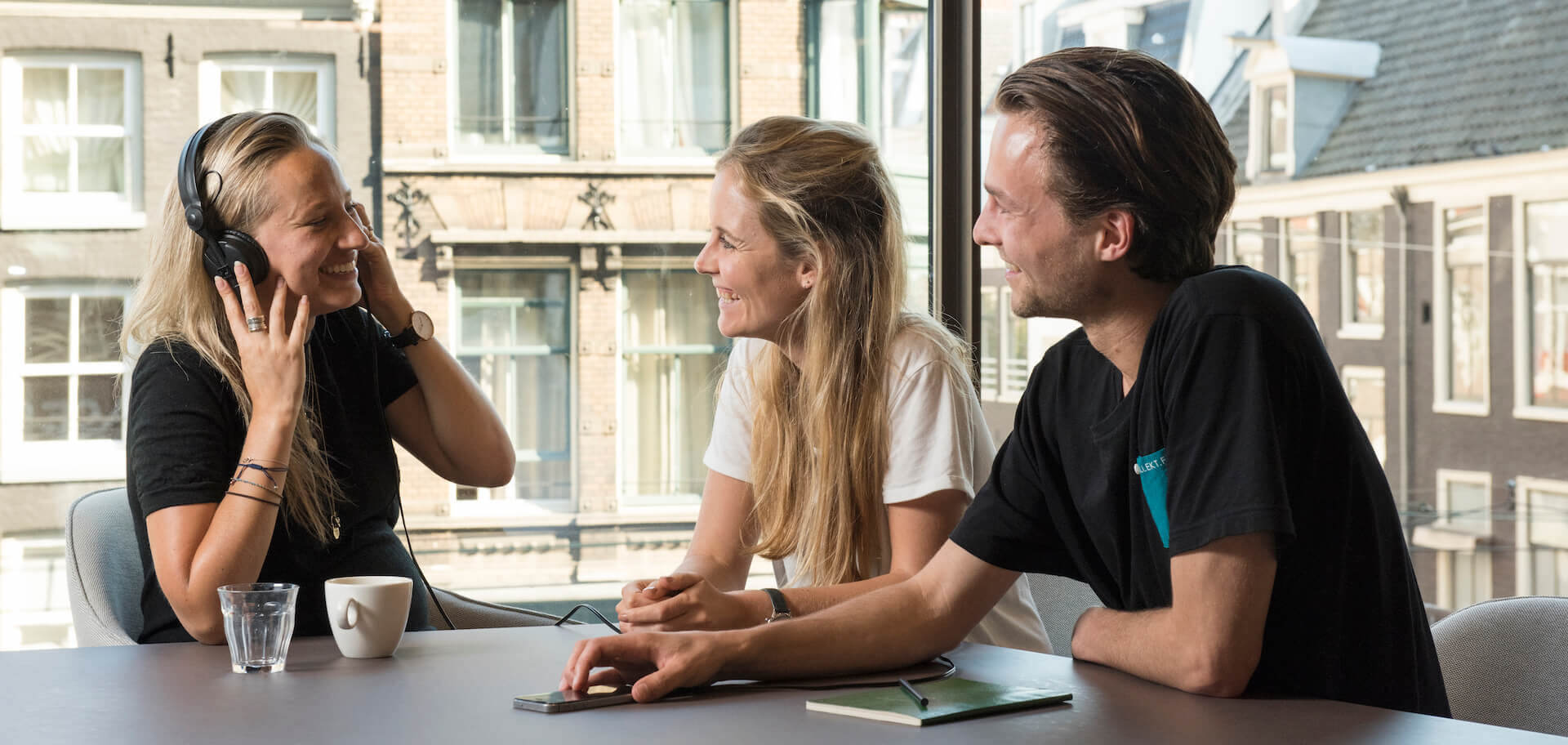 The playlist is customised to each brand and location and varies from the morning to afternoon based on the mood and energy needed for productive work sessions. There is also an evening playlist for events and when one needs most energy after a full days work. The first step is to study the Brand's identity. Then we match this with the right DJs who are artists, each with their own style.
For e.g., Signature is a highly "Refined" workspace thus the playlist consists of classical tones. Whereas Regus being a no fuss, cost conscious brand geared towards efficiency is delegated more mellow tones with no highs or lows, for consistent productivity.
The soundscape in a workplace is often overlooked or added as a second thought after a location is up and running. It is a known fact that ambient sound can have a negative effect on your workday, especially in urban settings in the centre of a city.
Turning that around to have a positive impact is just what we strive for at bs;bp as workplace design specialists. We design our spaces with not only efficiency and function in mind but also what one experiences intuitively.…what we see, smell, feel and above all hear, to provide an complete, positive, visceral experience. …and we are proud to say the response has been positive!
To give you a taste of what it sounds like in a typical day at Spaces we've included a playlist by kollekt.fm to accompany you on your workday!