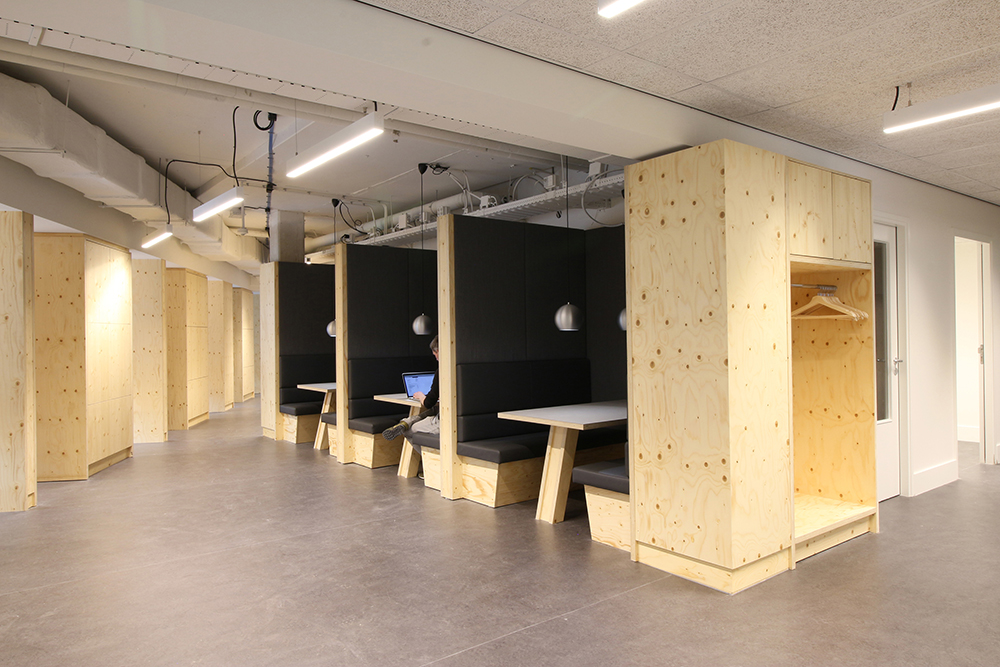 In this project for the Nederlandse filmacademie we introduced new space, connection and openness into Koen van Velsen's existing Film Academy building. By opening an imposing, enclosed internal structure we improved the use of space. This way, different departments can more easily interact and connect.
We re-used classics alongside innovative concepts and professional furniture. By using corridor structure and voids we unlocked 200m2 of functional space. 
This is a showcase example of how we can make your budget go further.
Client
Nederlandse Filmacademie
Function
Education, offices, studio and maker space
Location
Amsterdam, The Netherlands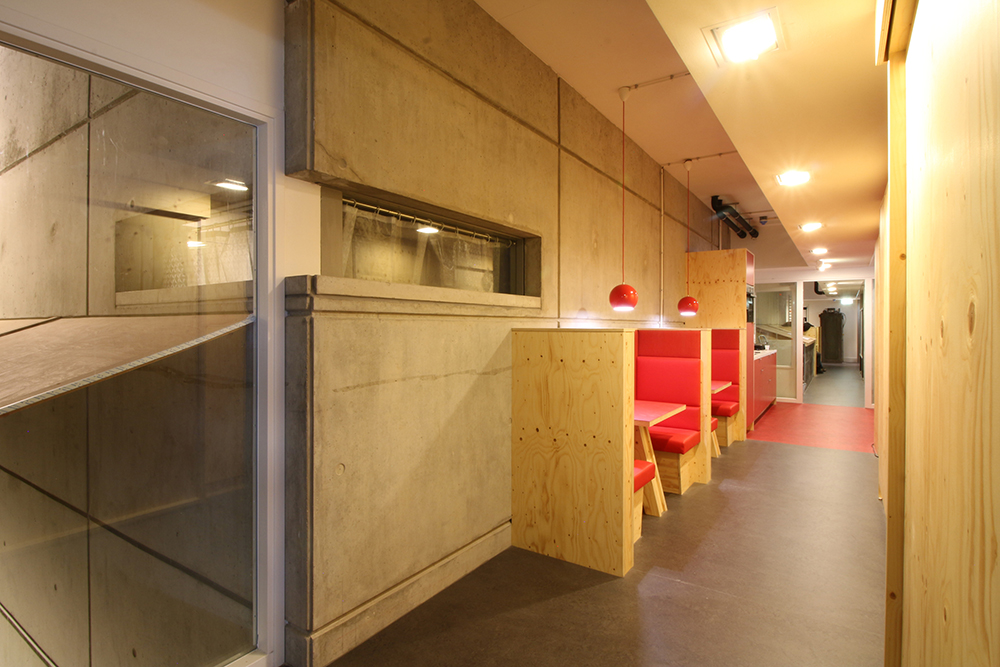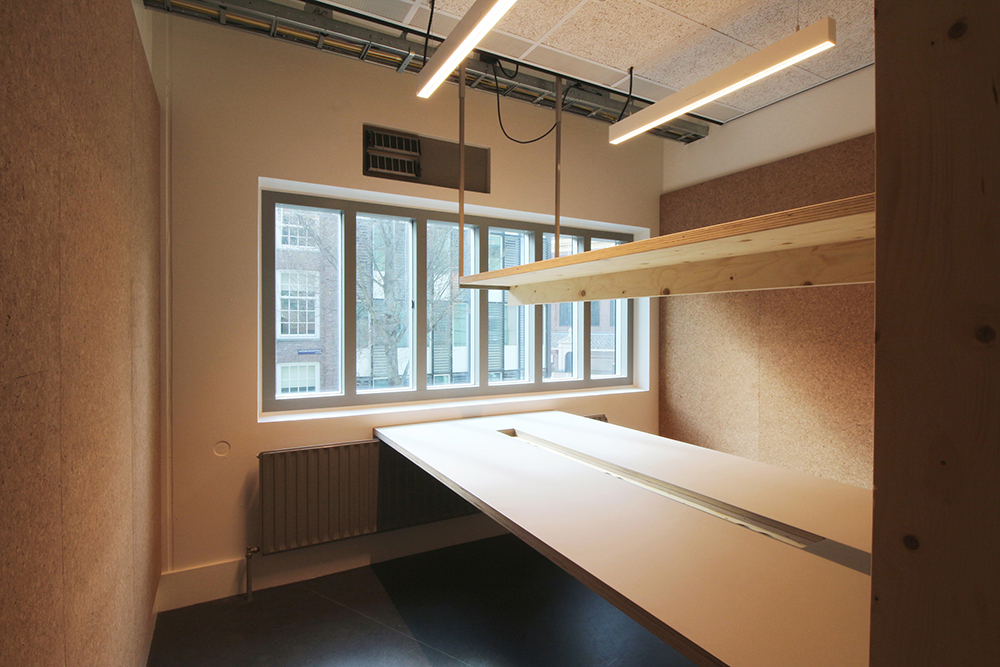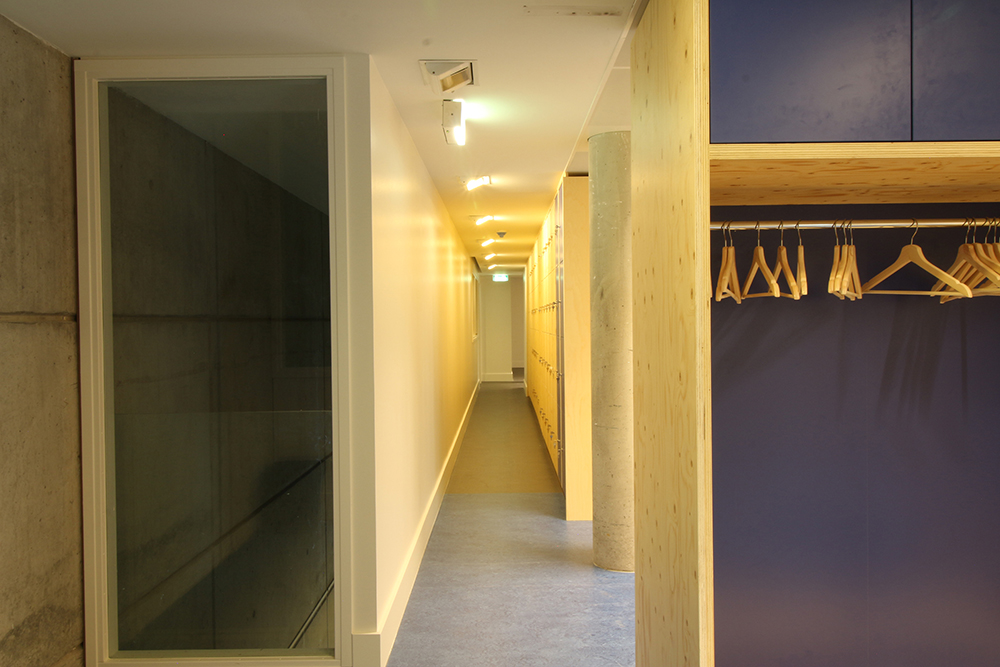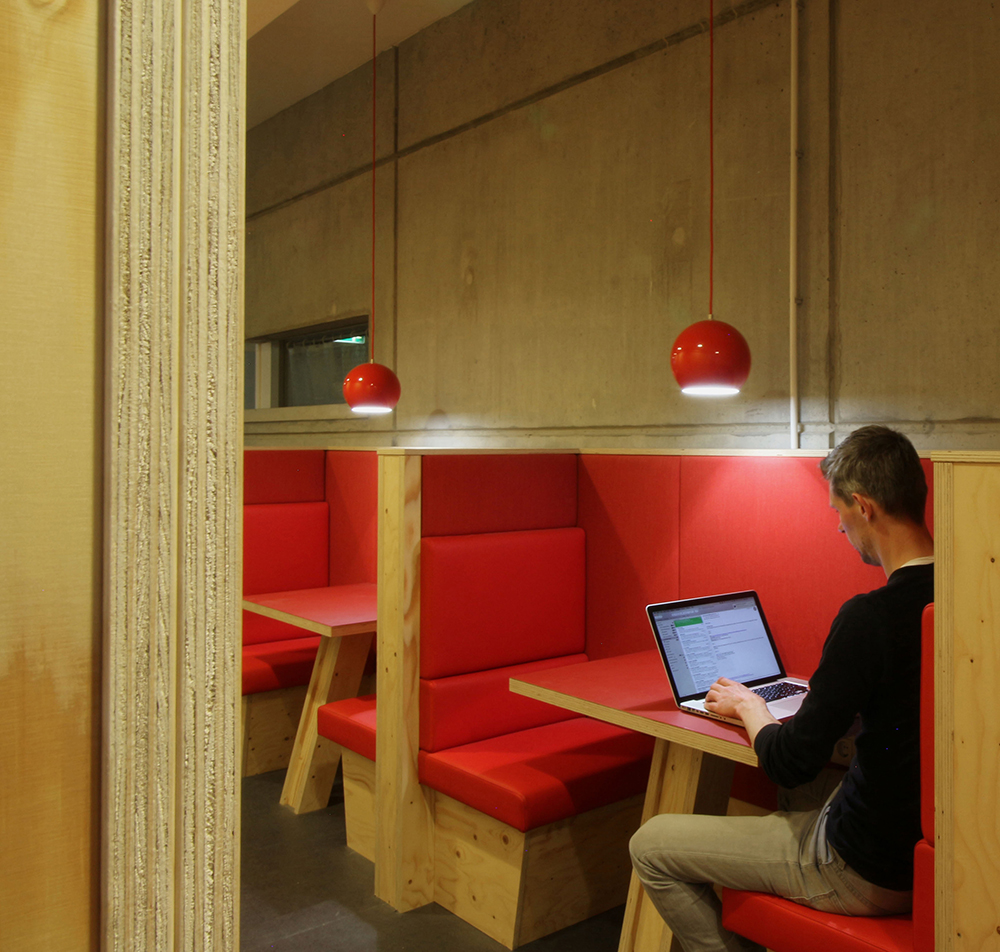 Do you face a design challenge?
Speak to one of our experienced designers, without any obligations.
Discover how better space and better people do better together.