Amsterdam, 2014-2017, 4,800 m2 – 2,400 m2, college, back offices, studios
Introducing new space, connection and openness into Koen van Velsen's existing Film Academy building.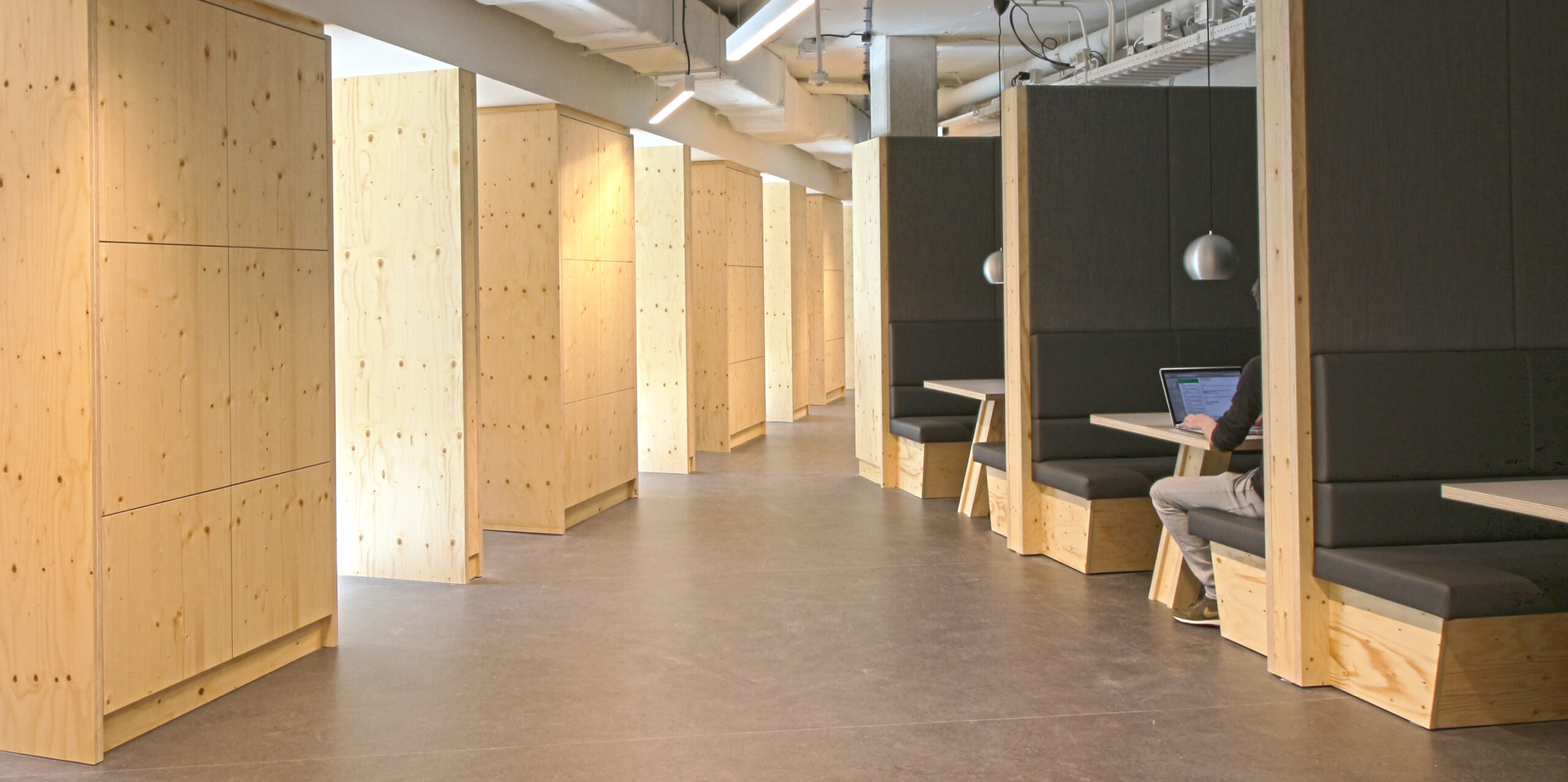 Designed for interaction
Opening an imposing, enclosed internal structure. Improved use of space allows departments to interact and connect.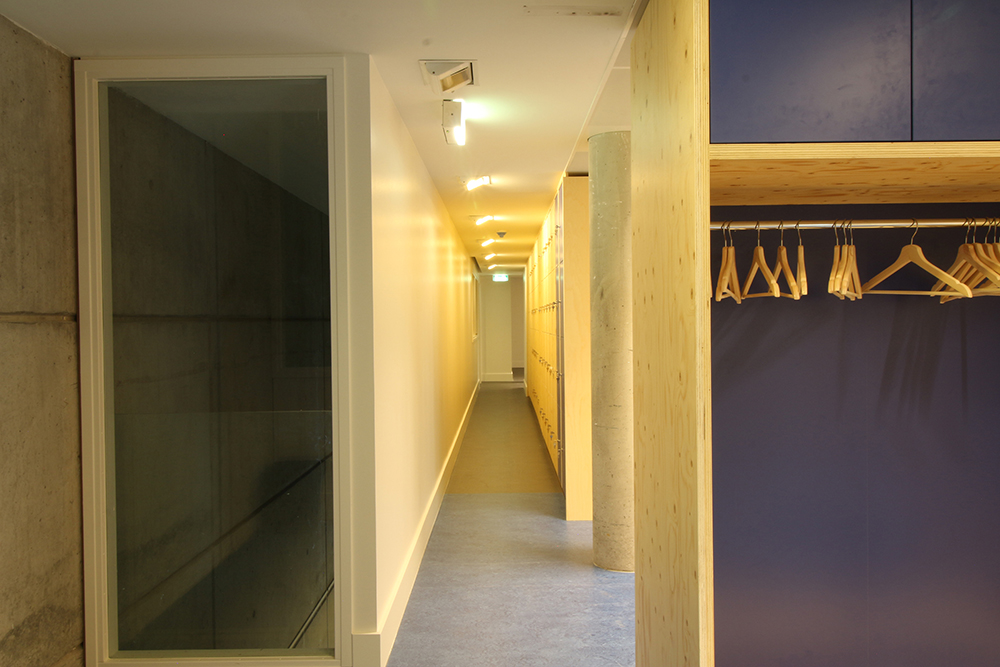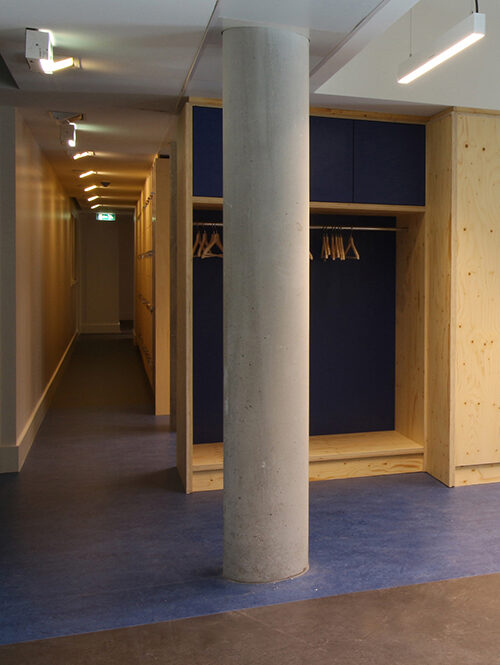 Connected by people
Re-used classics alongside innovative concepts and professional furniture. Using corridors structure and voids to unlock 200 m2 of functional space. Showcase example of making your budget go further.