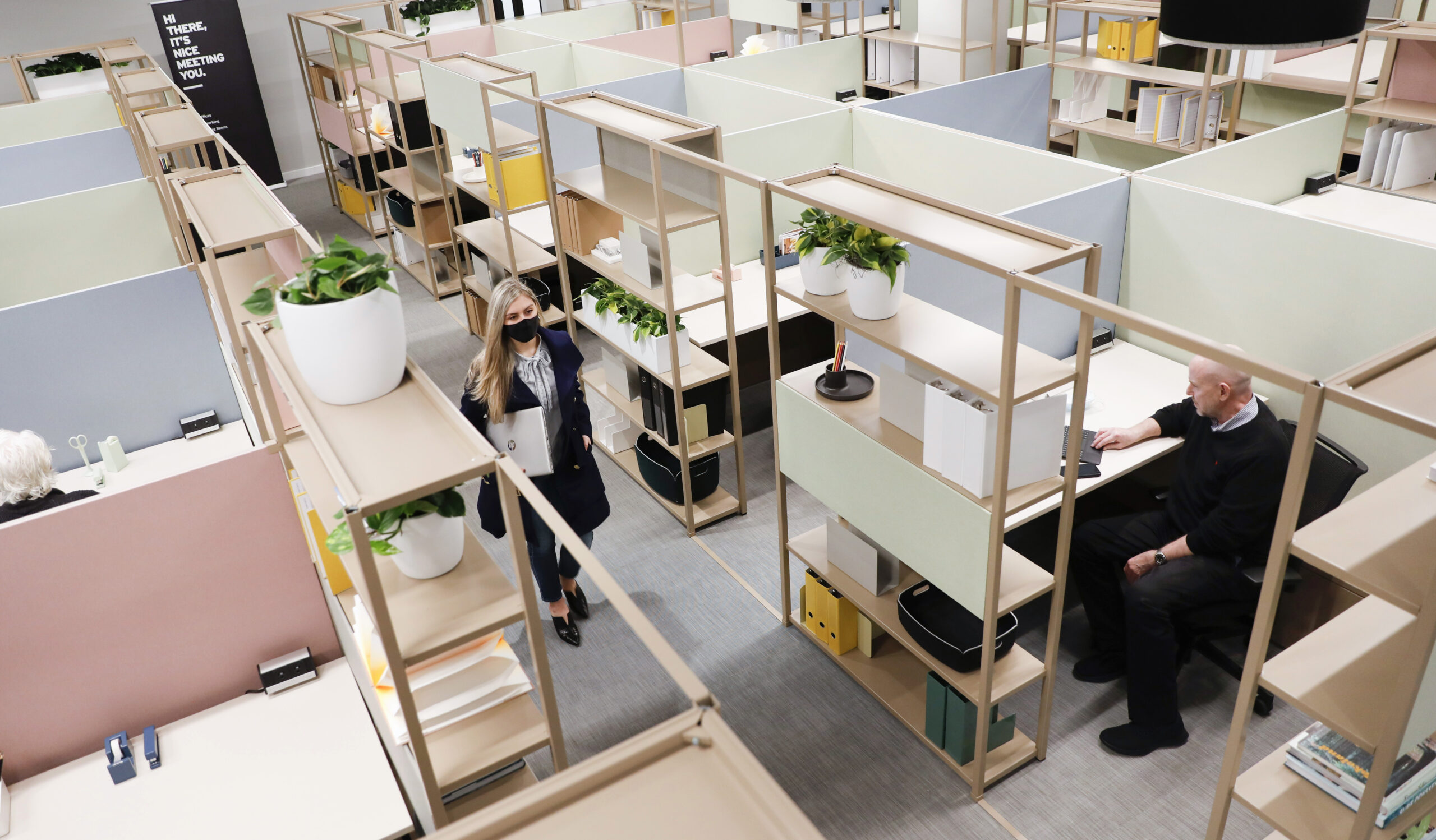 The Future of Work, today
Bs;bp is showcasing Open Desk as a manifestation of workspace innovation at the Future of Work Expo in Spaces Westerpark.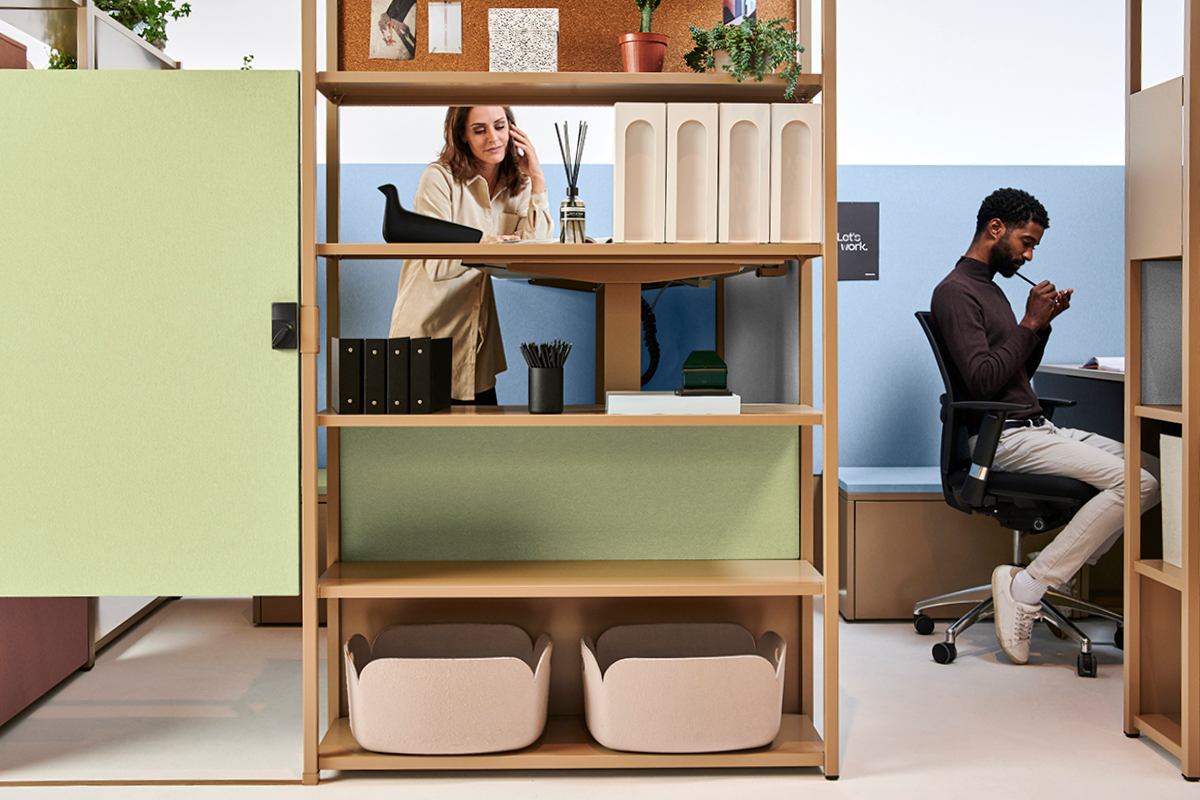 Perhaps more than ever we value human connections. People make conscious decisions on how to balance work with a meaningful life. Bs;bp believes there is a momentum to restructure the way we learn, work and relate by reimagining the spaces around us.
Living space
We designed Open Desk as a living space that is located just around the corner of your home. It has a sense of openness, while maintaining privacy. It is also kinder to the planet because it can repurpose space without making structural changes, is modular-by-design and transported as a kit-of-parts.
This is not your average desk. You could say Open Desk is inhabitable, functioning as an extension of your home. The colour of the frame, a sandy grey, exudes earthiness and warmth. Bs;bp designed the height deliberately to maintain privacy, while the entrance has open shelves with strategically placed panels to create a sense of openness.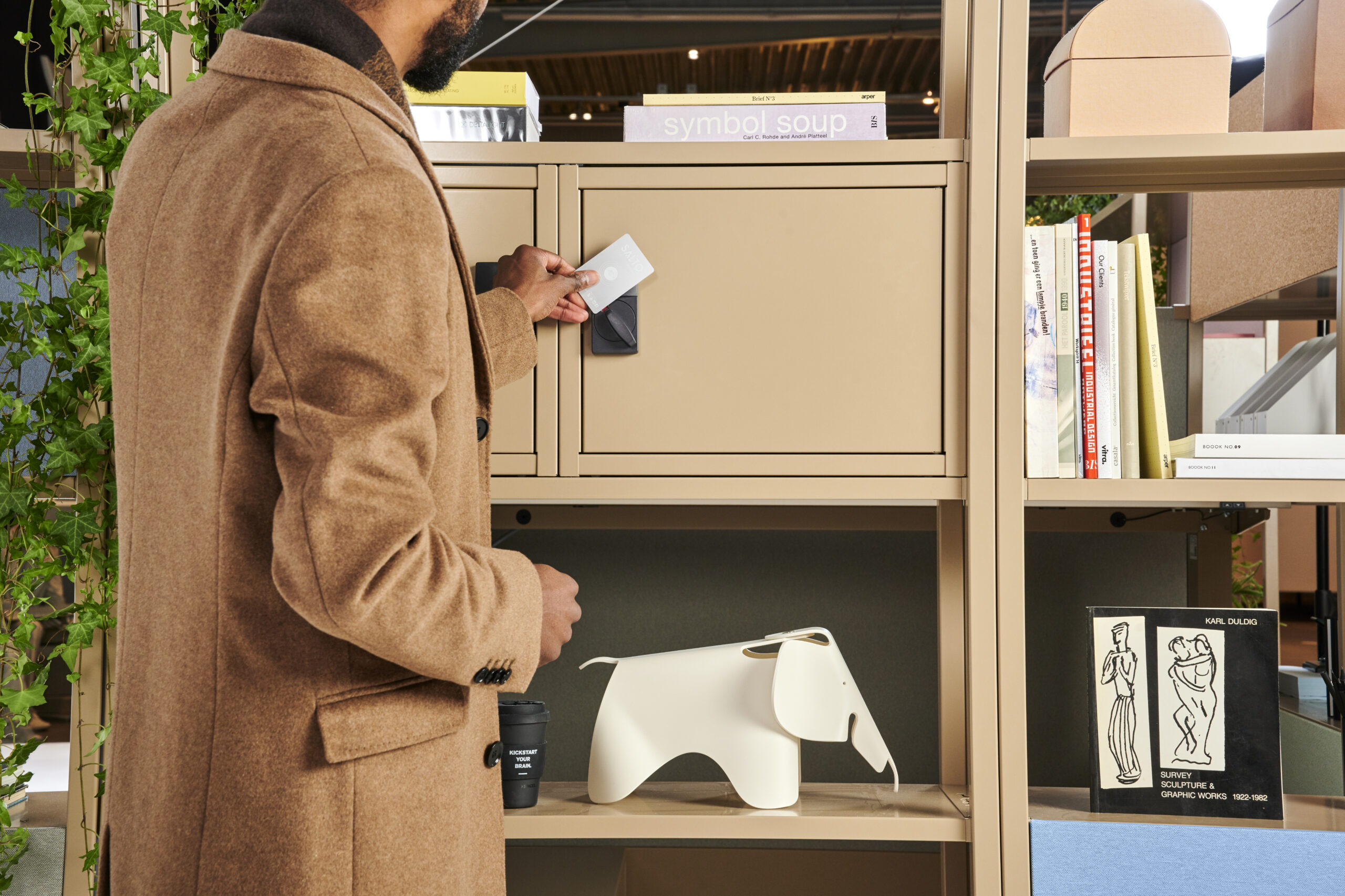 15-minute city
Better human connections rely on a better rhythm of life, at home and at work. To make the 15-minute commute a reality, bs;bp designed Open Desk with flexibility in mind. Like a pop-up office, it can turn abandoned shops into a drop-in workspace in days, not months.
The term 15-minute city was conceived by Carlos Moreno. He is the driving force behind the 15-minute city plan for Paris. It gives inhabitants access to all key services they need to live, learn and thrive within their immediate vicinity. Bs;bp designed Open Desk to help communities not only survive, but thrive.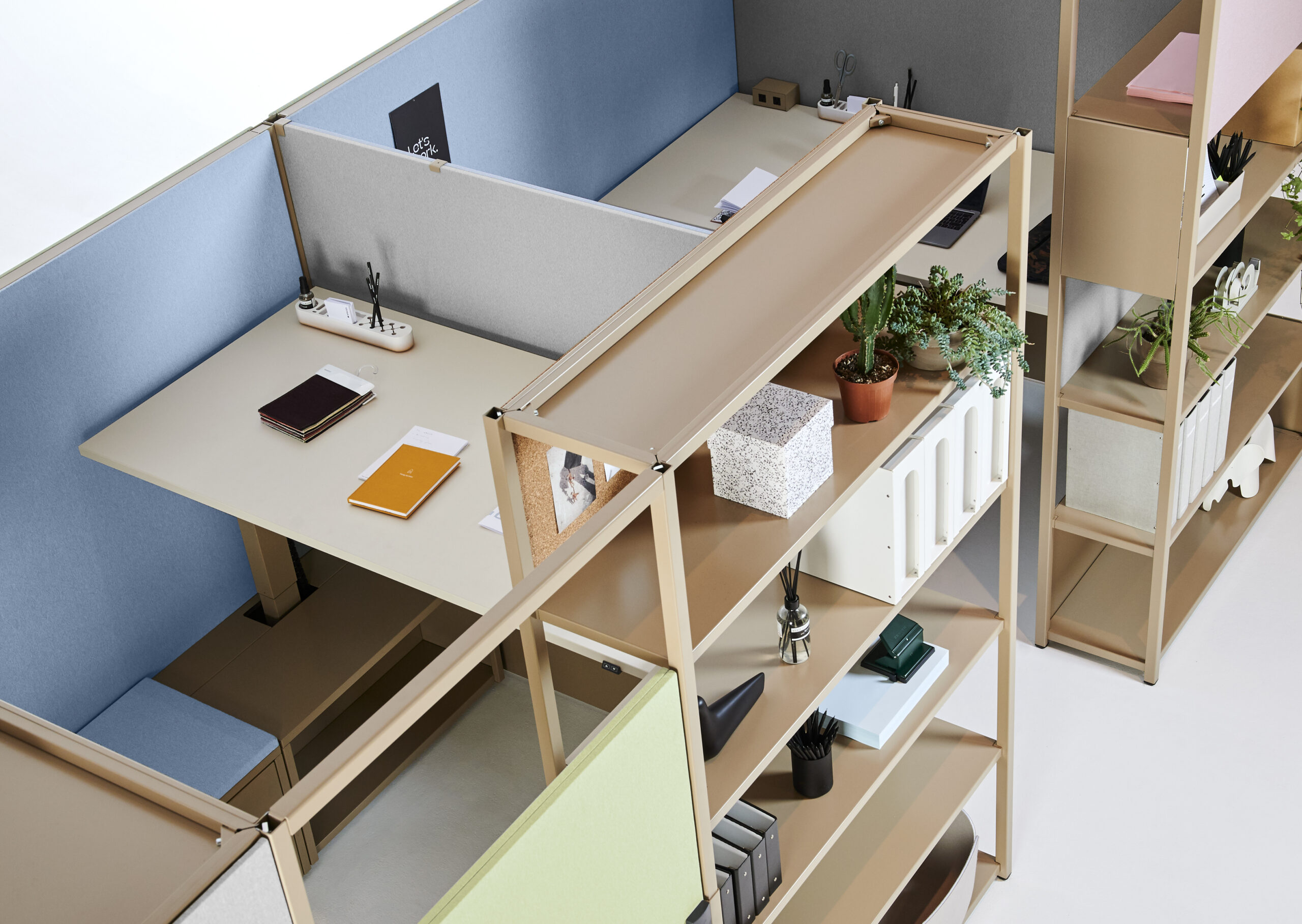 Kinder to the planet
All activities including design decisions have impact on our planet. Bs;bp collaborates with partners like Lensvelt and Carpet of Life to use and reuse materials in clever ways for the wellbeing of people, businesses and the planet. 
From a plant-filled environment to the recyclable materials used in the design, green is a key ingredient of the Open Desk. It is modular by design, reusable in various configurations and transported as a kit-of-parts, as a conscious choice to preserve the planet.
Want to learn more about Open Desk or how bs;bp develops concepts through co-innovation? Contact us at studion@bsbp.design.