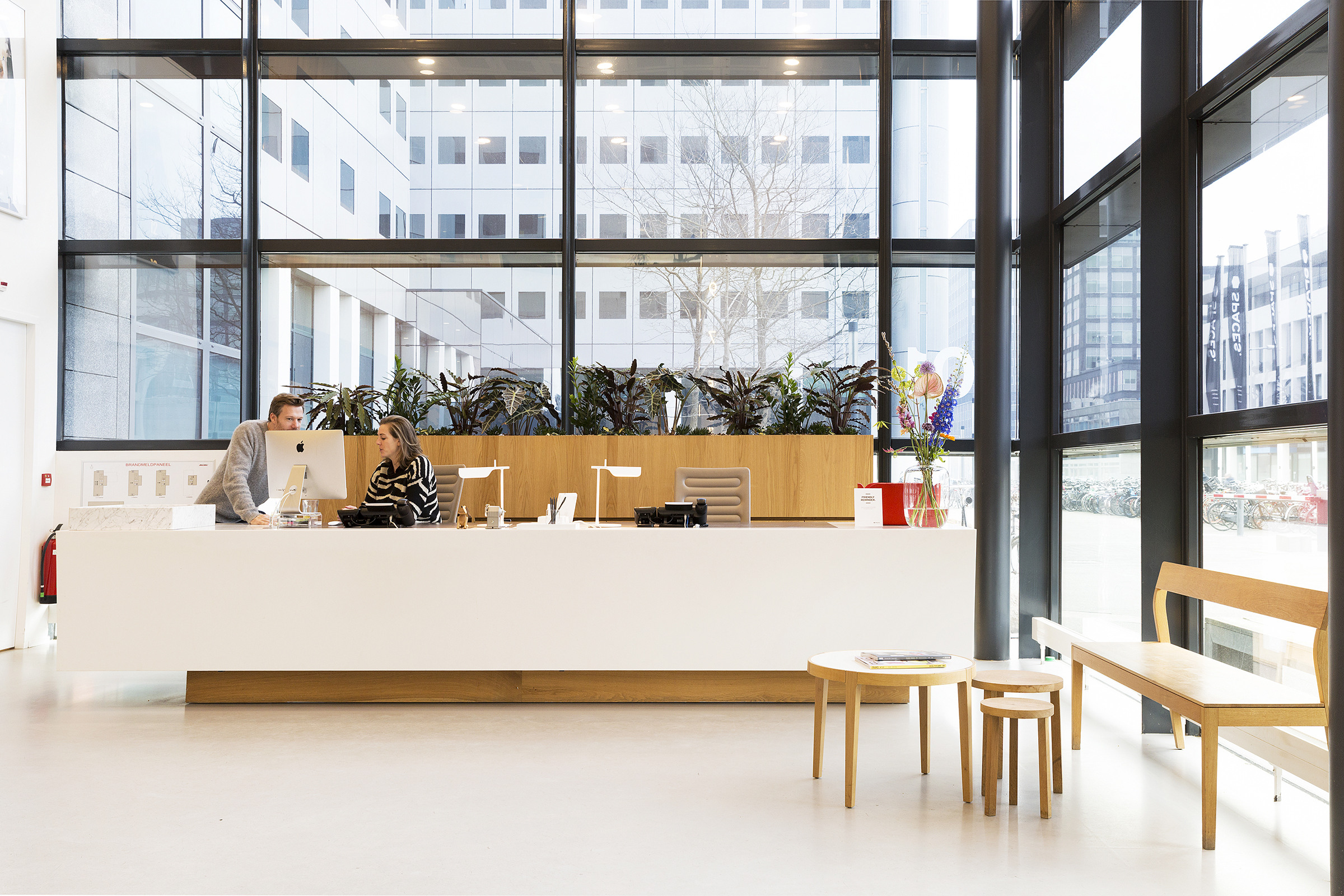 creating a community
Spaces Zuidas
Spaces is a unique concept, offering high quality workspace and a business club with shared amenities for Spaces' tenants as well as members: mostly self-employed entrepreneurs. 
For Spaces Zuid As the client wanted something that appealed to the entrepreneurs in this business district. We created and experimented with a variety of work aiding options.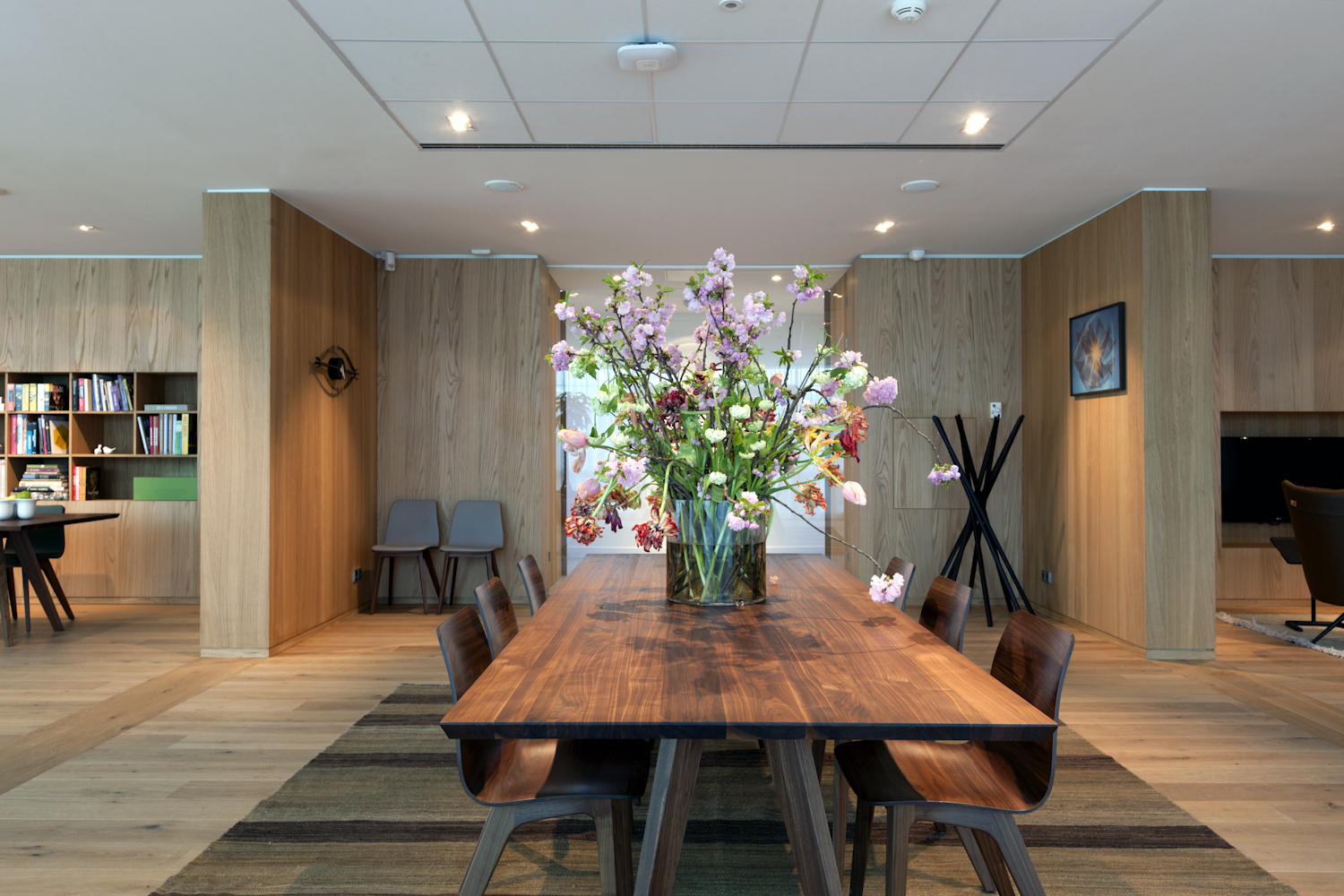 The solution
With long communal tables, private cabins and open work booths we created a personal space in this mostly competitive environment. Wood, warm fabrics and beautiful furniture were added to create warmth and personality. High quality coffee from a distinctive coffee bar, adds the final touch.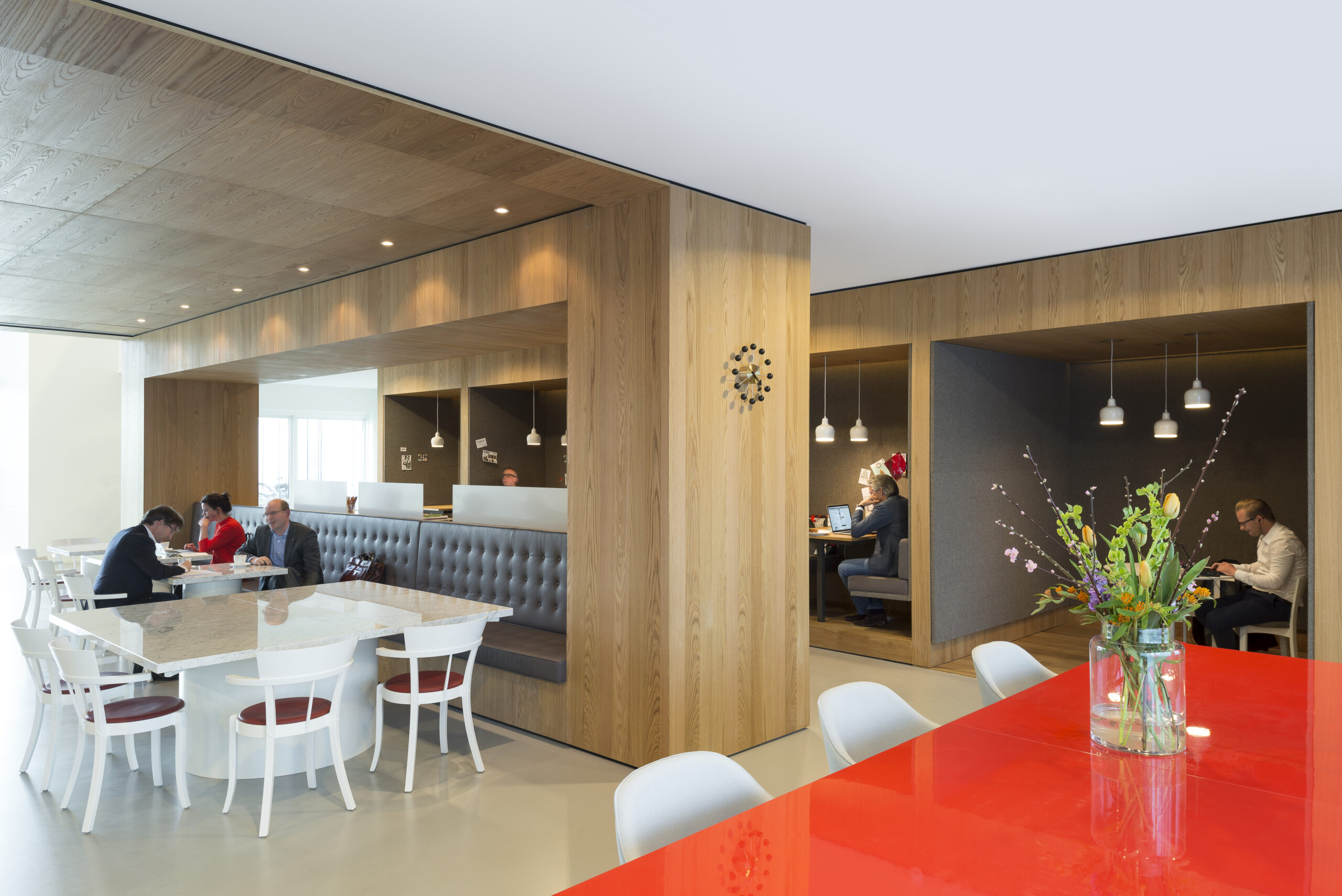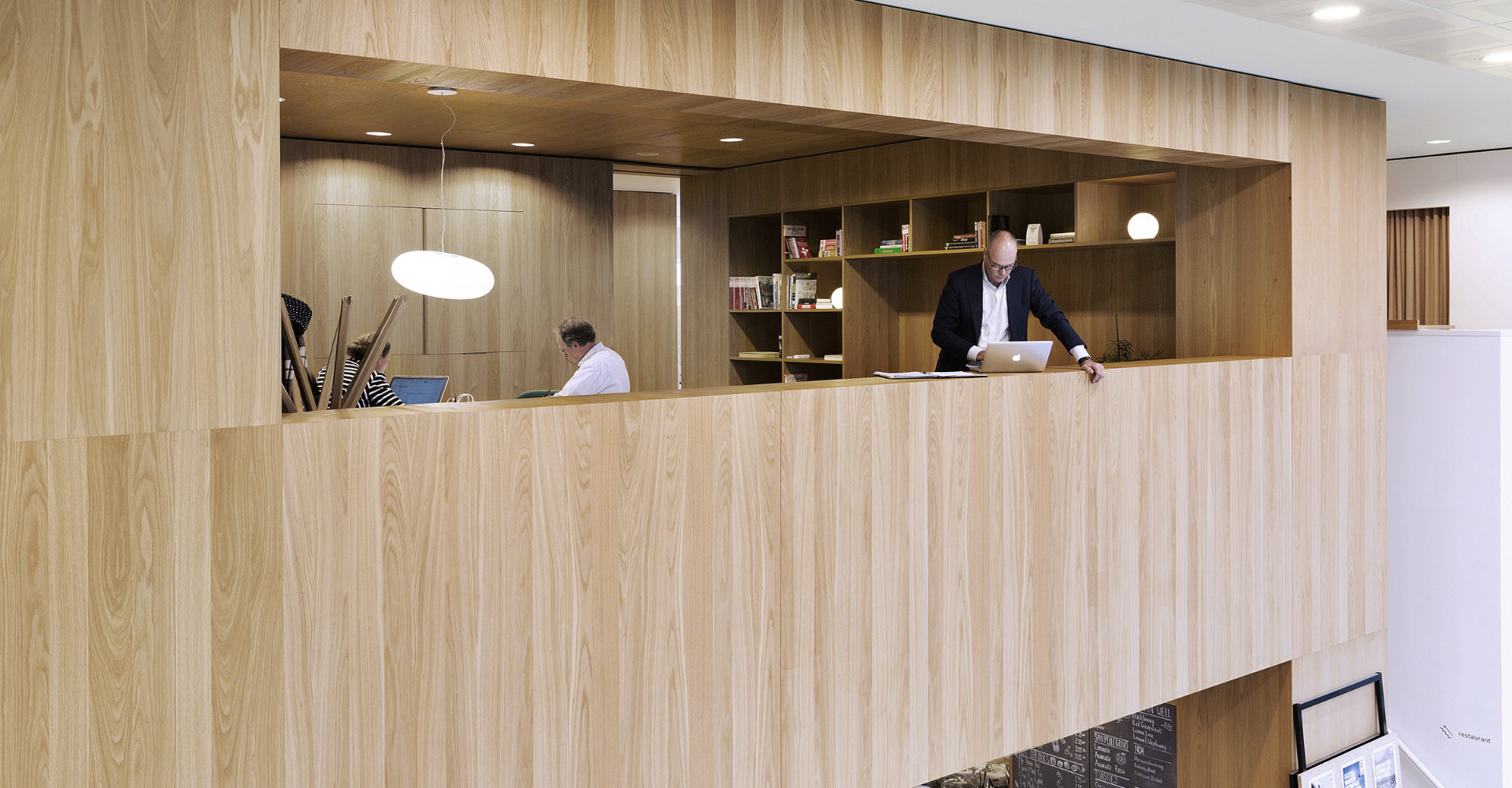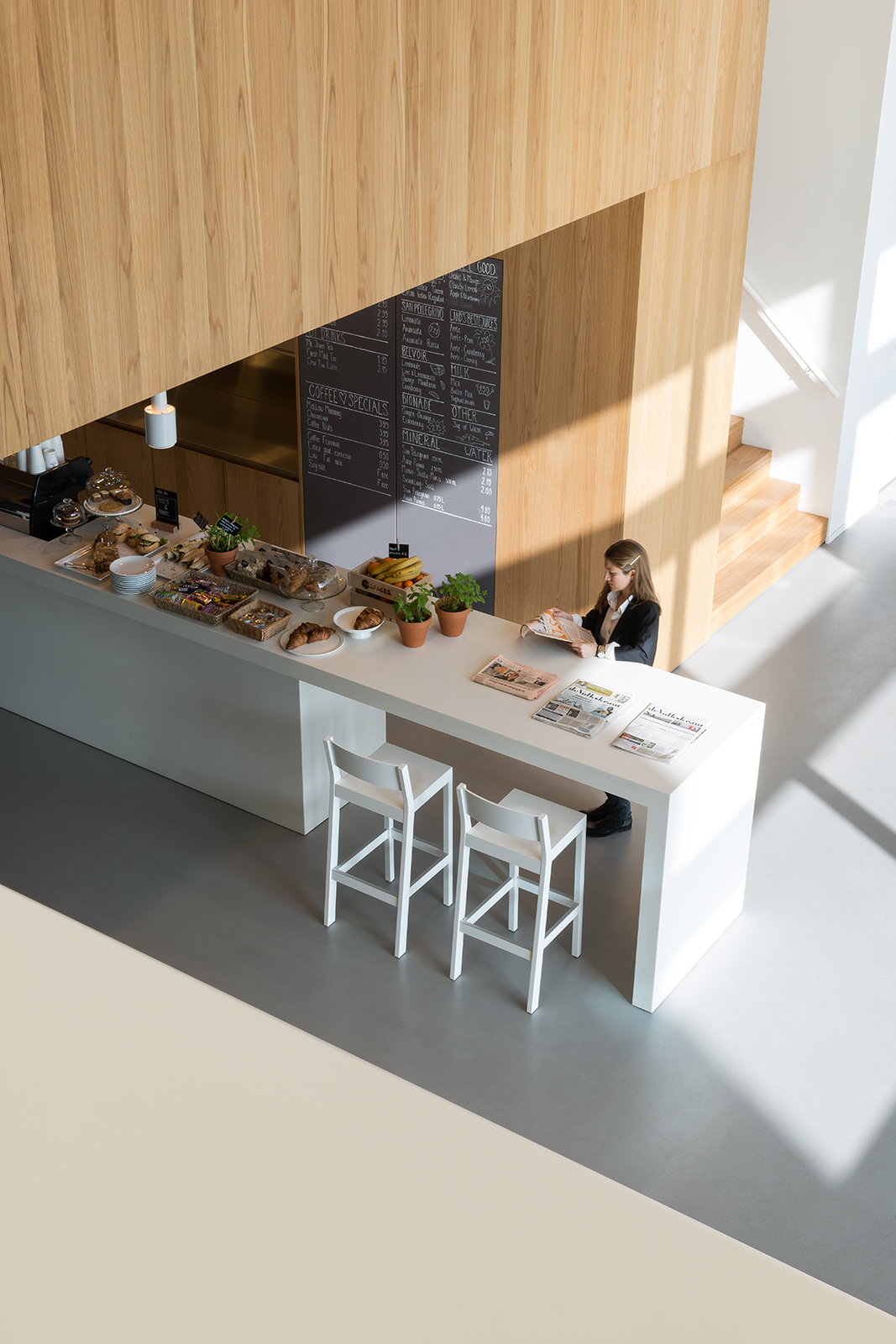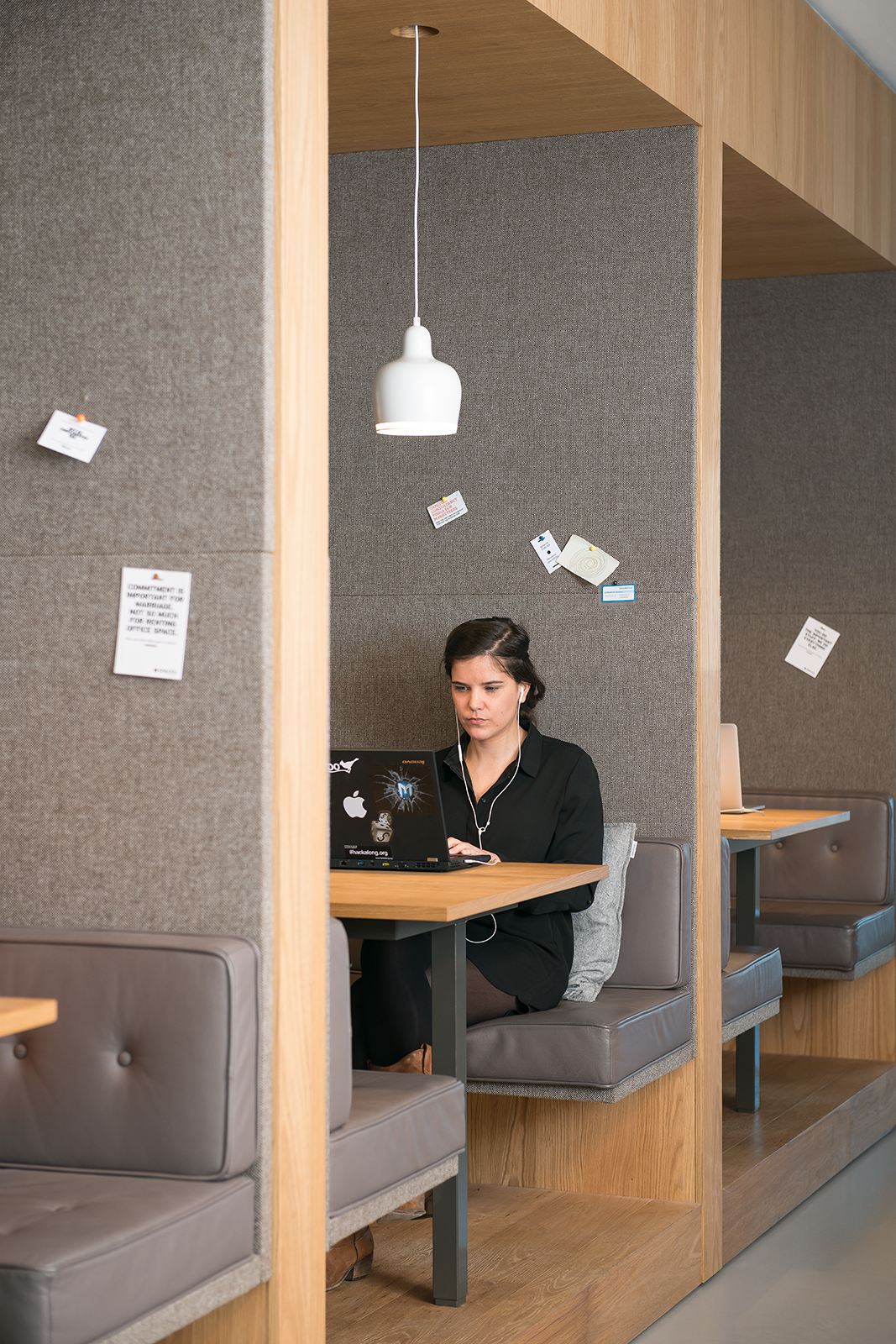 Do you face a design challenge?
Speak to one of our experienced designers, without any obligations.
Discover how better space and better people do better together.