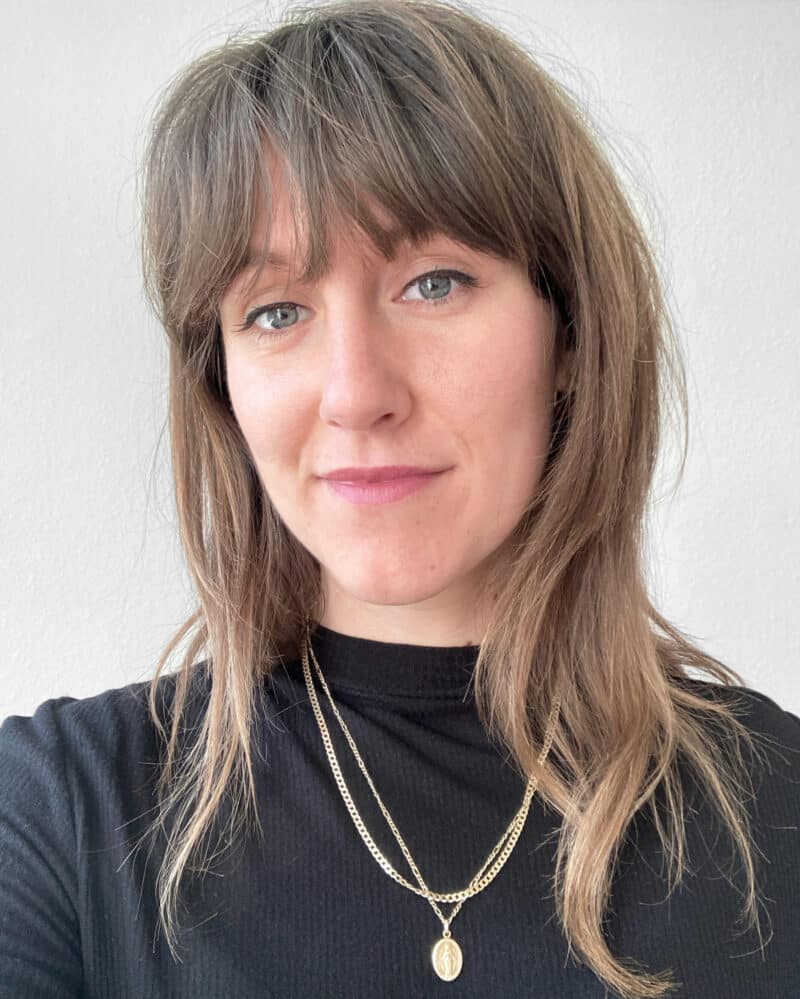 discover what drives our  people
"I value a good outcome of the design, I believe working together makes the design and outcome stronger."
EXPERTISE
Interior design
Offices
Hospitality
Residential
Retail
BS;BP PROJECTS
HQ concept design
APF-St Clair (pitch)
Roxan was taught at the Royal Academy of Art in The Hague and gained experience in various design and architecture studio's in Amsterdam area. Her work consists of interior and product designs for architecture studio's. Because of this she has a wide portfolio containing multiple affordable to high-end private residences from 100m2 up to 1000m2, offices, hospitality and retail design. Within the bs;bp collective, Roxan works as an interior designer, assists colleagues and work on her own projects.
In 2022, Roxan founded Studio Roxan, a modern and young interior, architecture and furniture design studio located in Amsterdam. With a social, environmental and strategic approach the studio creates a logic yet surprising plan that plays with your senses. Inspired by Korean, Japanese and Scandinavian design approach. The goal is to create a timeless design for a smaller footprint.
"Each new situation
requires a new architecture"
– Jean Nouvel
What is my dream project?
From an early age I was taken to museums, cultural heritages around the world and this has motivated me to contribute to shaping our environments and memories. An important place where history and culture come together, where young and old can join and be inspired. Where stories are told and knowledge contributes to the future. Designing a museum environment would be a dream project for me and that is also why I worked at an exhibition architecture studio during my studies.
How cutting edge I want to be in design
For me it is important to design something cutting edge. Although this should always come from a story, theory or context of a project. I get a lot of inspiration from Asia and see how traditions and modern influences reinforce each other within interior, architecture and design in general.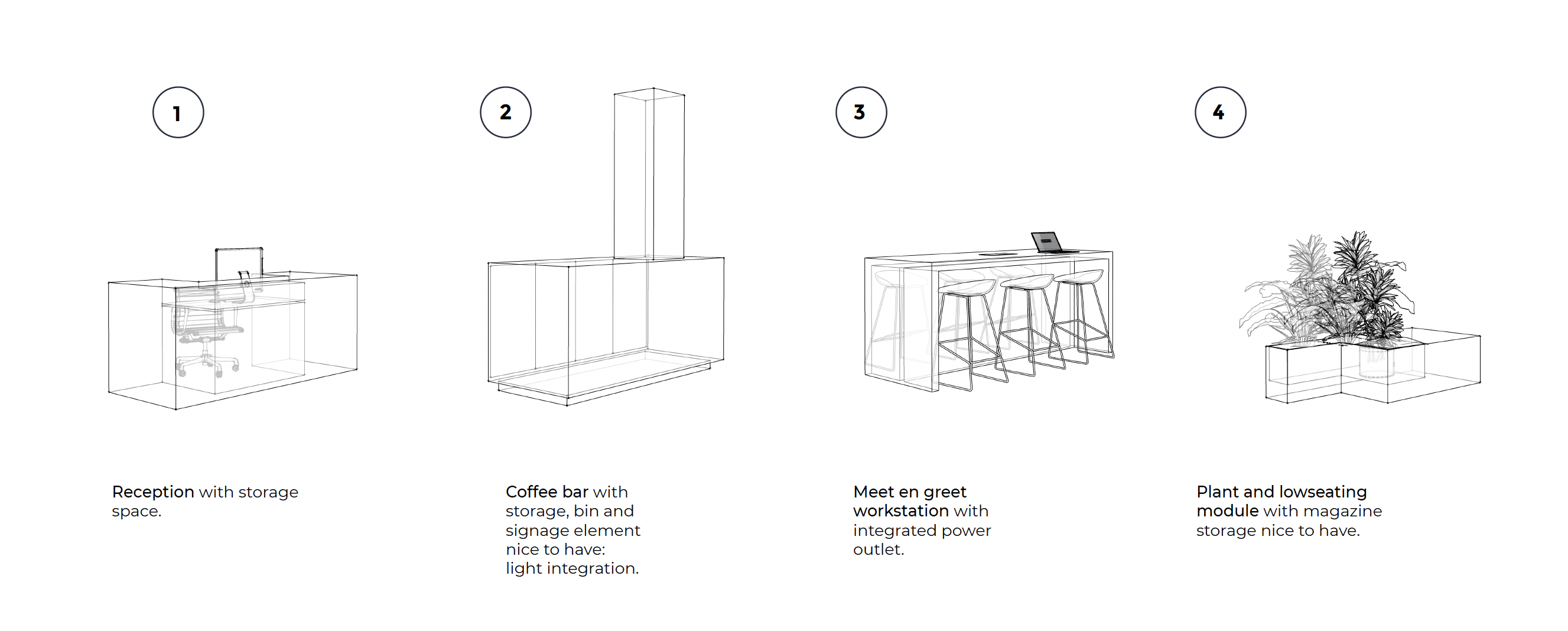 The client asked bs;bp to create a design concept to fill a gap in their brand strategy, allowing them to access a new user group (no frills) and new locations (like tier 2/3 towns, train stations, schools). As the HQ brand is targeting the lower-end of the market the main challenge is to keep the costs in check for a successful business case, while creating a professional atmosphere that is value for money. As HQ Design Owner, I am responsible for the HQ design guide and the primary contact for the client.
"My mission is to exceed expectations. Not only with a surprising layout, original concept, and carefully selected materials, but also with a story that makes sense. It's not about me, it's about you."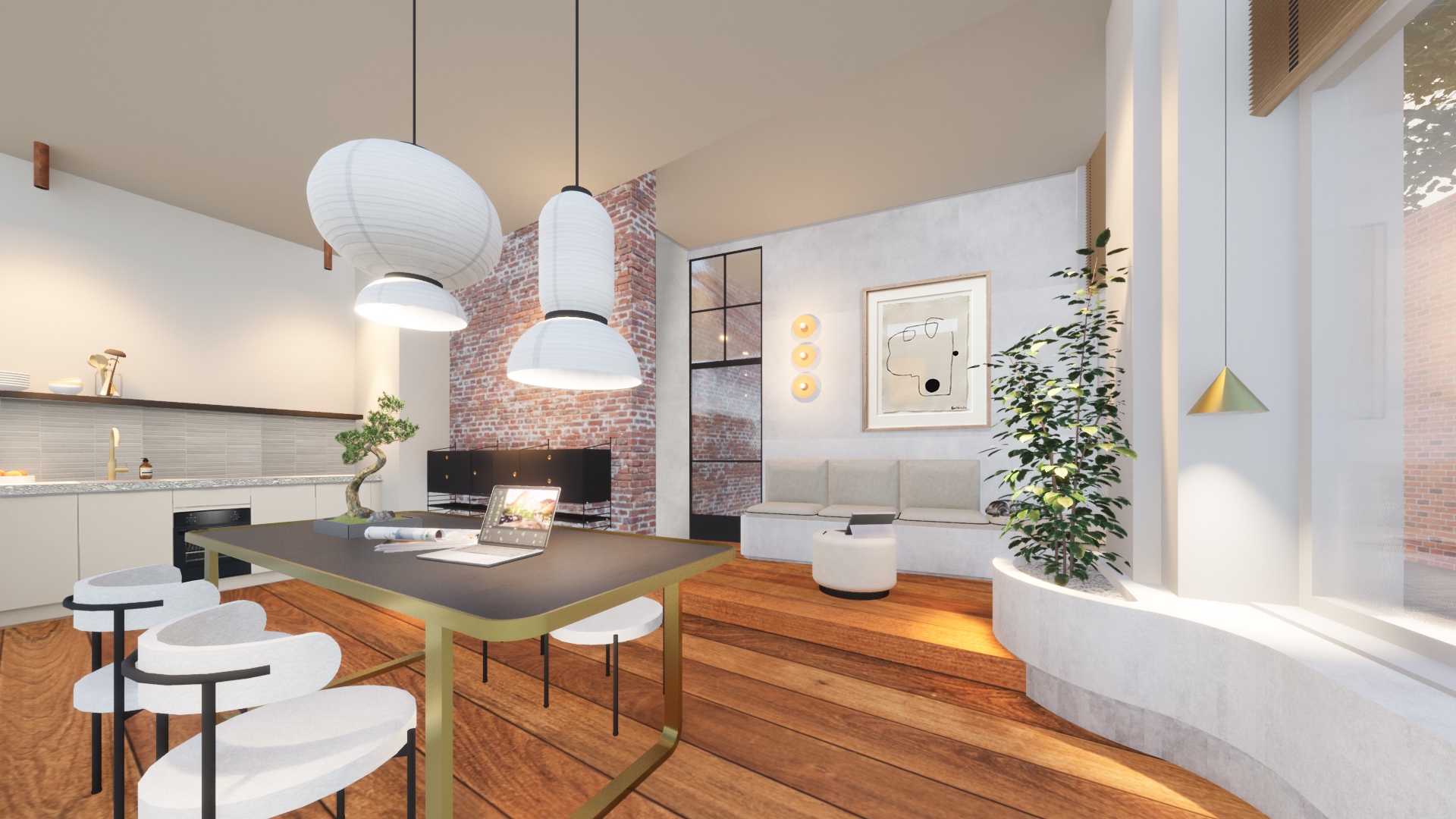 innovation copilots, by Studio Roxan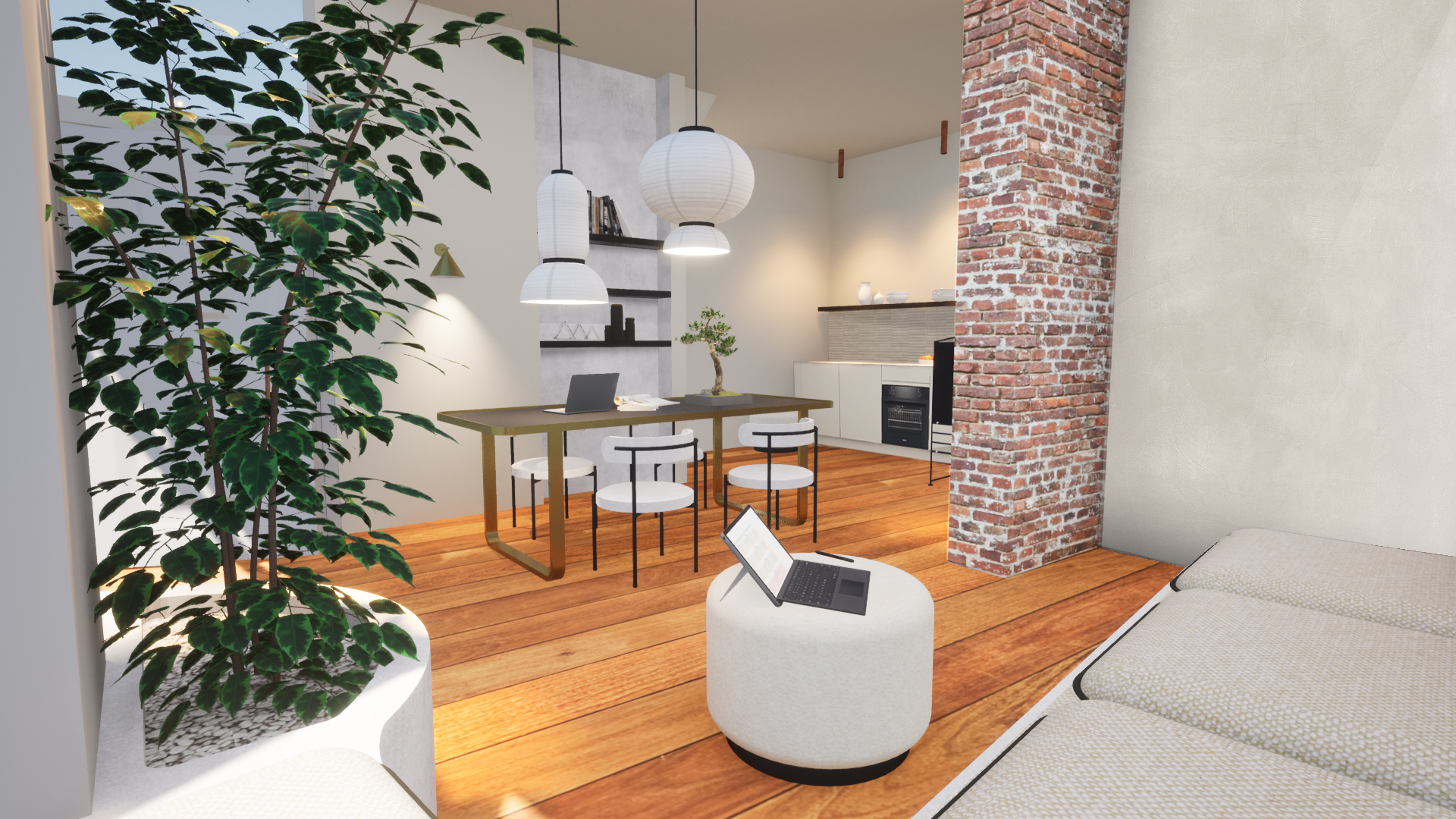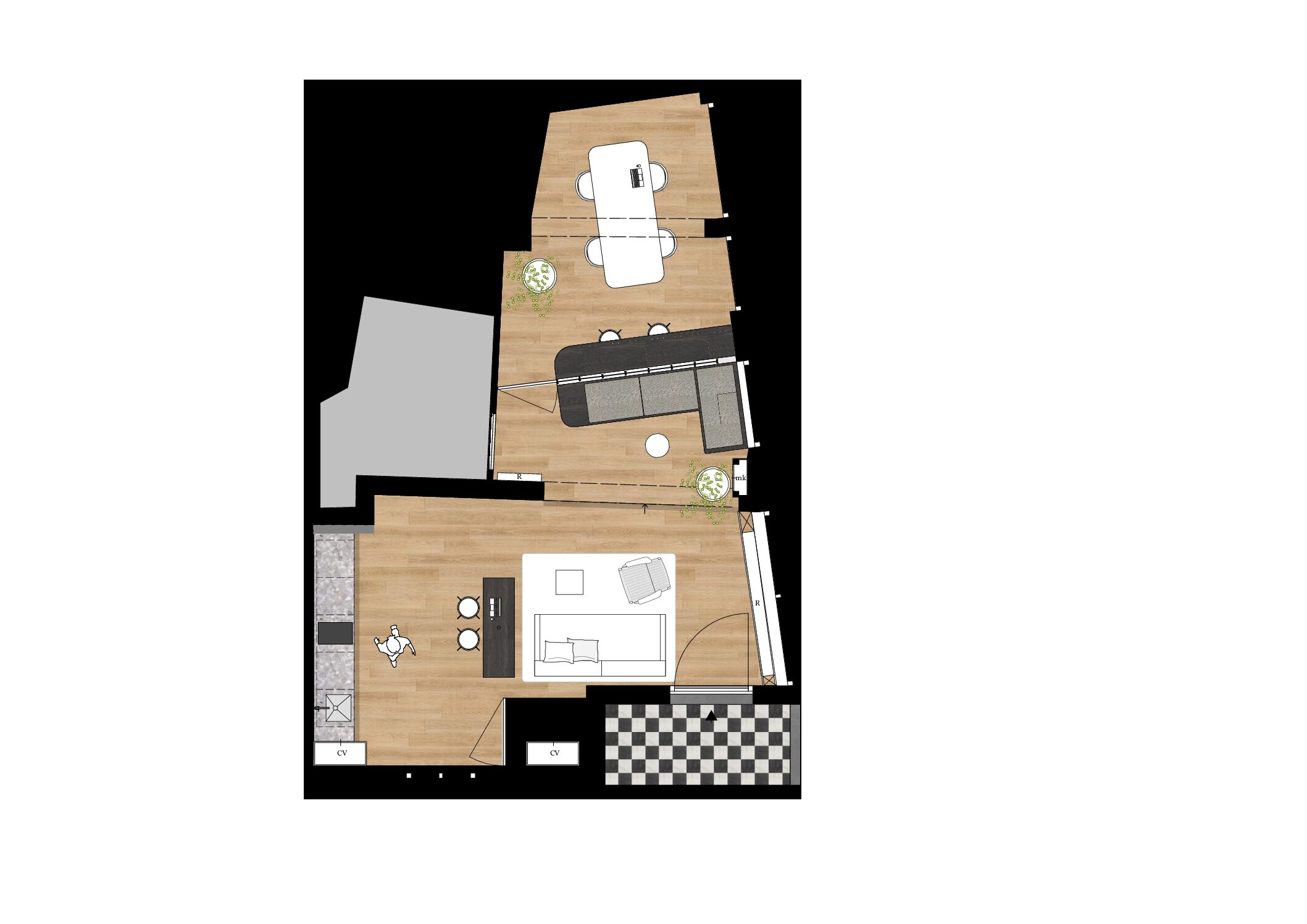 Located on the ground floor in the old city town of Haarlem, owners Philippe and Stephanie Meda wanted to create a work and living space outside their own home office. The goal was to create a warm, welcoming, work and relax environment. Suitable for their own work methods and to receive clients from all over the world. Their work method is mainly focussed on digital presentations, so the work space is located in the second part with a big wall as a back-drop. The two rooms are separated by a wall. Studio Roxan made a section for new steel window with a glass door. This makes it possible to have more interaction between both spaces while light is entering in both rooms. 
Client
Innovation copilots
Location
Haarlem, The Netherlands
Function
Office and residential
Do you face a design challenge?
Speak to one of our experienced designers, without any obligations.
Discover how better space and better people can go better together. 
Members of bs;bp collective
Ms van Riemsdijkweg 57
1033 RC Amsterdam
The Netherlands
Ms van Riemsdijkweg 57
1033 RC Amsterdam
The Netherlands