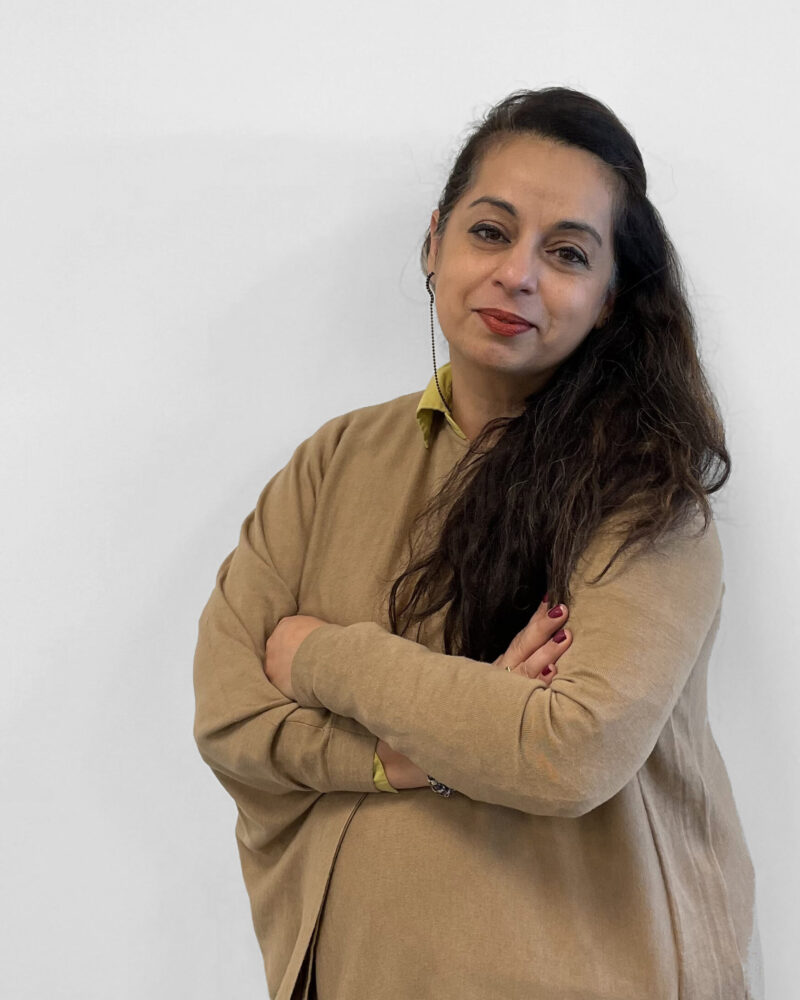 DISCOVER WHAT DRIVES OUR PEOPLE
"With bs;bp I am part of a team of various professionals to work with, also very nice people with their own strengths and weaknesses. I joined bs;bp because I wanted to see my designs built in a short term, and it happened."
EXPERTISE
Interior design
Project management
Hospitality
Offices
Residential
BS;BP PROJECTS
Perfetti van Melle
Fast Four
Dustin
Spaces Plaza Universitat Barcelona
Open Desk concept innovation
Rabia is lead designer on bs;bp Interior Design projects and specialised in coworking and office brands. She also co-curates content for bs;bp's The Future Of Work panel series, works on pitches and writes for our blog.
Her work as an architect started in various offices in Pakistan and New York from residential design to large scale buildings.
When Rabia moved to New York she diverged into rooftop architecture/landscape design and also on apartments and school architecture. After completing her Masters in Industrial Design she opted for Experience Design, which covers a user-centric journey through any space, employing the physiological and visceral sense.
"Nothing is impossible."
           – Rabia Zuberi
WHAT DO I ENJOY MOST IN MY WORK?
During the collaborative process and while working with a good team. Also, when we present the first ideas to the client, to see their reaction.
DO I PERFORM WELL UNDER PRESSURE?
Pretty well. However, a very tight deadline can be challenging for a project. I believe the thought process and alignment need time. I advise clients to build in time for discovery. This helps them reflect as they are taken on a designer's journey and begin to see their space's full potential.

EMEA OFFICE, RABIA ZUBERI
bs;bp project
EMEA Office
Office design does not have to be conservative. It can be playful and perfectly in line with the brand of this world leading candy manufacturer. Continue reading…
CLient
Perfetti van Melle
Location
Schiphol Airport, Amsterdam
Function
Offices, public meeting area, client rooms, workplace community
"I have a growing interest in sustainability and circular materials and their use. Particularly, the aesthetics that come with using these materials from the beginning of a project."

TPAC, Rabia Zuberi with OMA Rotterdam/Hong Kong
This project shows that a very small budget can go a long way. My role was advisory and design for interior finishes.
Client
OMA Rotterdam/Hong Kong
Do you face a design challenge?
Speak to one of our experienced designers, without any obligations.
Discover how better space and better people can go better together. 
Members of bs;bp collective