District municipality office
Amsterdam, 2018, 5,800 m2, 425 workstations, 500 people
The high attention to details, materials and the finish bring the interior in line with the exterior. The result is a tranquil and open space that helps to calm and reassure clients, even when it is right at the edge of the hectic business district of Amsterdam.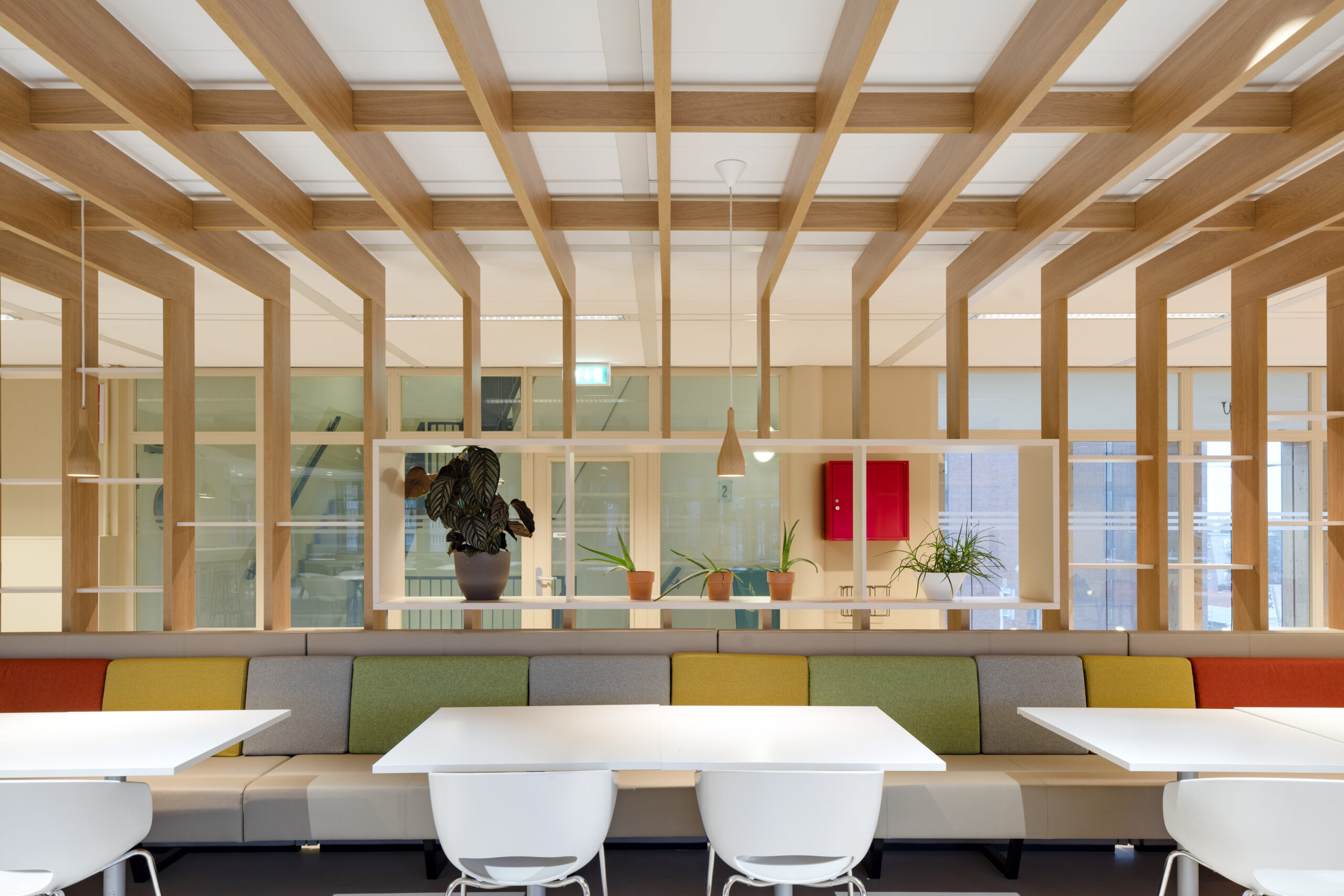 Designed to minimize waste
To safeguard price efficiency and minimize waste we re-used high quality furniture that was already owned by the municipality office and we sourced a big part of the accessories from local vintage design stores.
Connected by people
Bs;bp's close involvement and extensive communication throughout the project's process ensured that every stakeholders opinion was taken into account.
Our design enables people to work together and meet in various setups, but also easily isolate themselves for concentrated deep work.