Zwolle, 2017, 2,500 m2, 150 workstations, 900 people
Bs;bp was asked to convert the first floor of the IJsseltoren into rentable space and design a reception area for all tenants, including a shared lunch room. While also ensuring ABN AMRO Bank remained a satisfied stakeholder, as principle occupant of the building.
Designed for productivity
During the design process bs;bp connected directly with owners, tenants and users. We made it a point to gain stakeholder buy-in by communicating our plans through various presentations and models. Throughout, we kept an open mind to absorb changes in budget, catering collaboration and the principle tenants' requirements.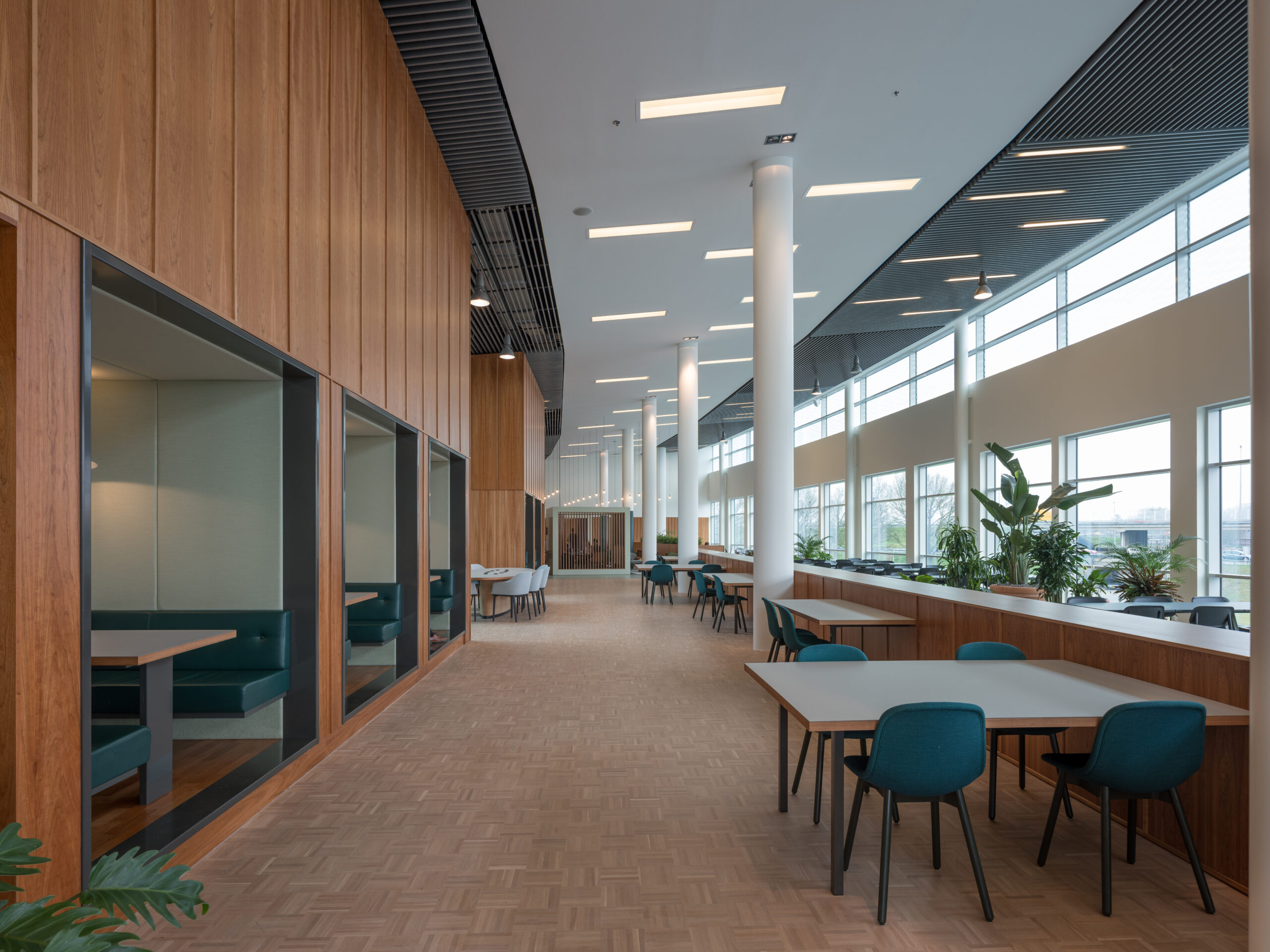 Connected by people
In addition to unlocking a surprising amount of rentable space for the client, bs;bp improved the atmosphere of the building for all tenants. Users enjoy "a place away from work, while at work" where they can relax, connect, organise events, host meetings and be inspired.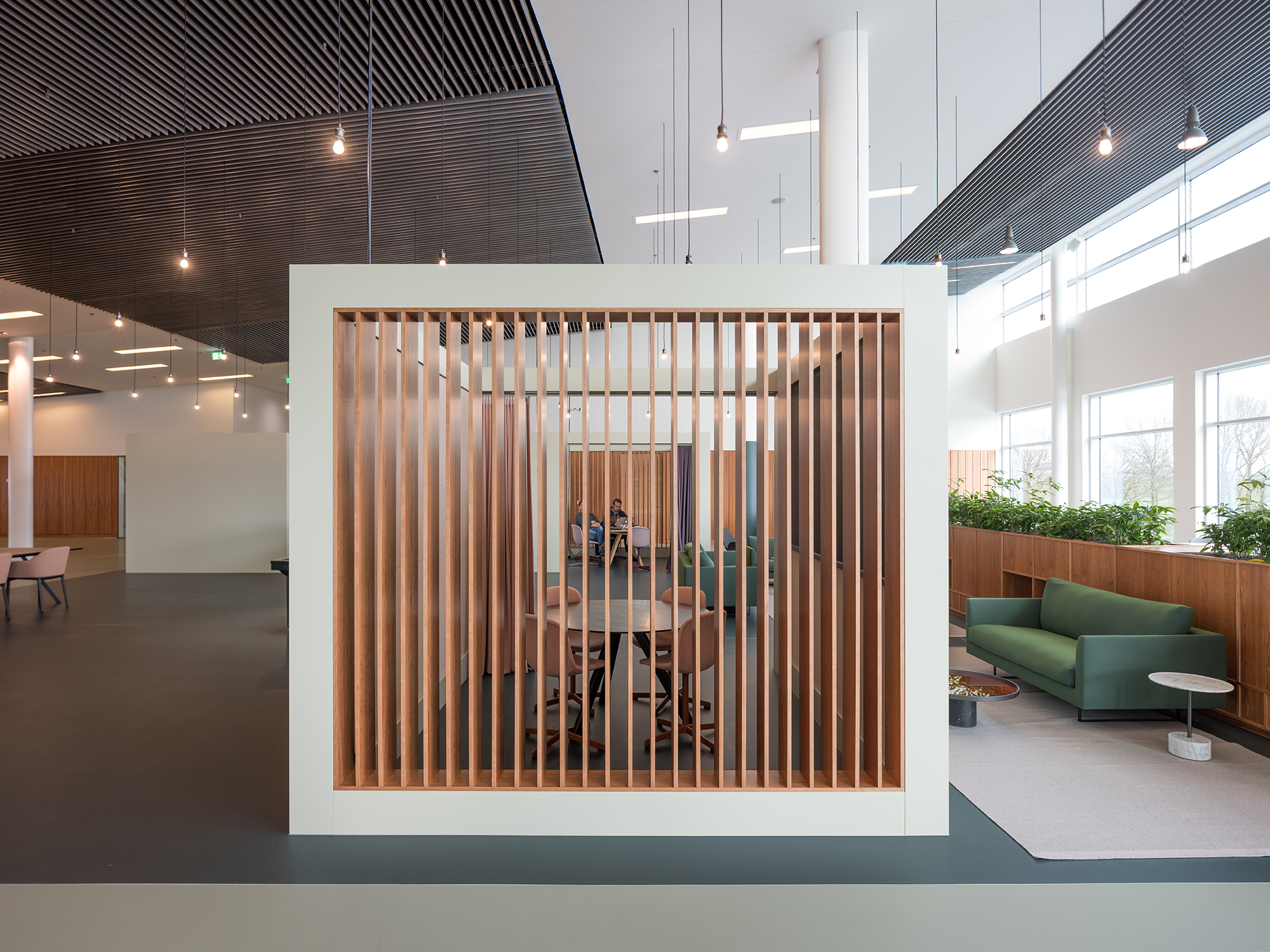 "We believe that a well-designed space can improve our clients' productivity and revenue. Bs;bp understands this and their creative yet pragmatic approach helped us to unlock 800 additional square meters of rentable space in a premium part of the building."
Sake Pleiter
Director Property Management & Consulting BNP Paribas Real Estate