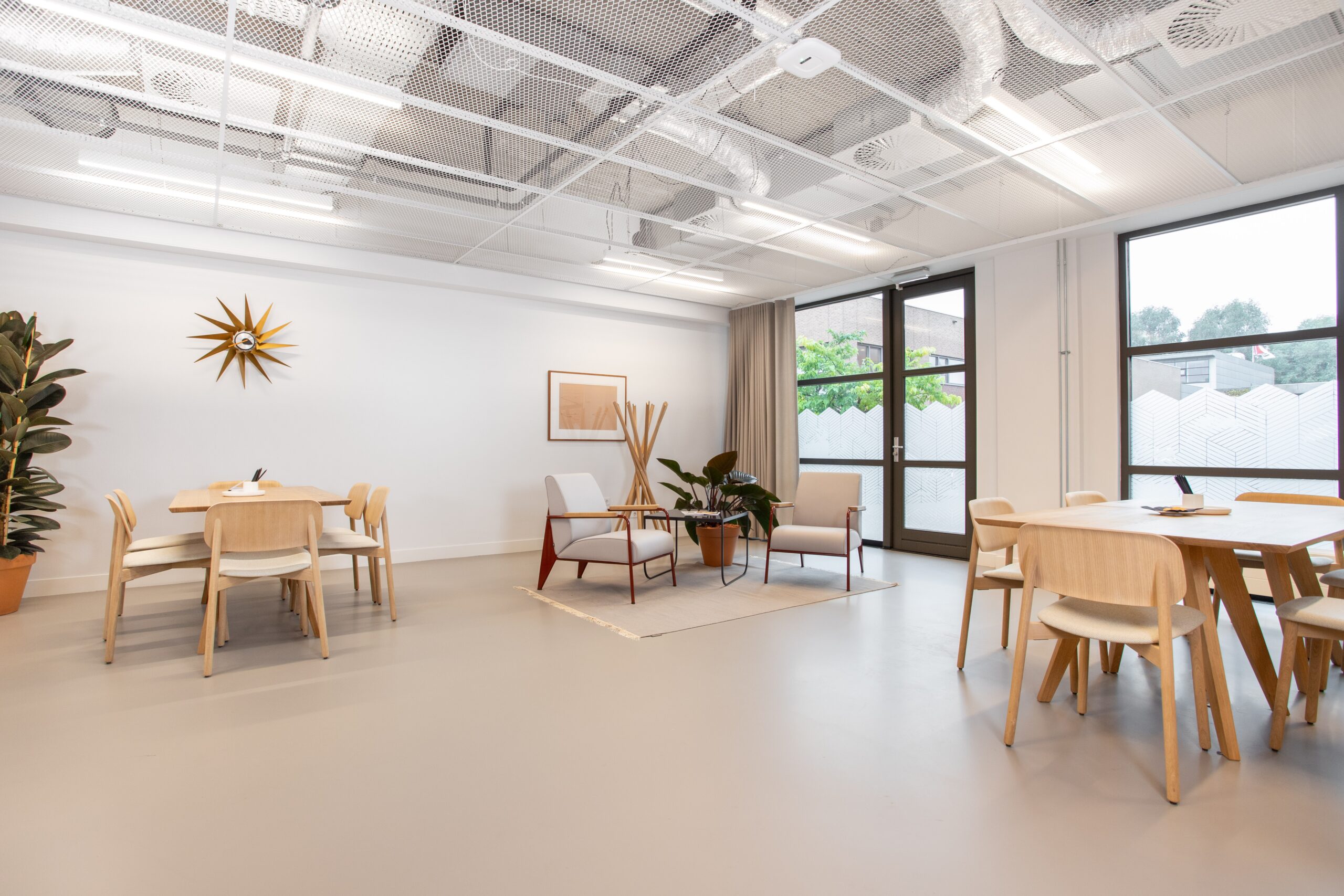 Experience design for communities
Adapted from SpacesWorks.com

Bs;bp members are operating at the forefront of a major trend that is shaping work in 2022: Experience Design. In an article by Spaces our work, for the locations in Napa Valley (USA), Amsterdam Westerpark (NL) and The Mailbox in Birmingham (UK), is recognised as cutting edge and exemplary for Spaces' ambition to remain a frontrunner in delivering outstanding value for workplace communities.
Video flythrough of Spaces Mailbox. Design by Studio Sutton, proud member of bs;bp collective.
Excerpt from: "The trends shaping work in 2022: Experience Design"
New Spaces locations are leading the way in how the workspace is being redesigned for the changing world of work.
Cubicle farms are out. In the hybrid working world, the office will play a key role in allowing start-ups, small or medium-sized businesses and freelancers to come together for collaboration and collective creativity.
And this means that the design of offices will evolve to enhance relationship building and face-to-face communication in ways that best fit people's lifestyles and working needs.
Furthermore, Spaces is at the cutting edge of how this vision of the future is being turned into a reality. Here are a few examples…
How Spaces is redesigning the office
What if where we lived, shopped, dined and socialised was also where we worked? That was the question posed by Spaces Napa Valley, California, when it opened last year. This is the first in a new wave of Spaces flexible working locations that will open among retail complexes, in lifestyle-focused areas.
The location is a true 'live, work and play' zone. As well as hosting digital nomads and wine industry professionals passing through the area, it also allows Napa's locals and second-homers to work on their doorstep, reducing their commute and boosting the local area's economy in the process. This new generation of Spaces locations also tap into the concept of the 15-Minute City, with work being in a convenient position close to home, shopping, healthcare, childcare, gyms and amenities.
Meanwhile, Spaces Westerpark in Amsterdam was the first Spaces location in Europe to utilise the concept of 'Open Desk' – a clever, eco-friendly, attractive workstation that's in step with how we've all become used to working.
Made from carefully chosen materials to minimise waste, Open Desk is like having your own room within a room. There are also two main set-ups for teams to choose from: a hybrid collaboration mode (with a circular workspace layout for virtually collaborating with freelancers or digital nomads) and a group work mode (where furniture is laid out to facilitate group creativity).
The Open Desk concept is coming to the UK with the opening of Spaces at The Mailbox in Birmingham in spring 2022. The Mailbox is best known as the home of BBC Birmingham. Located on one of the city's landmark canals just five minutes' walk from Birmingham New Street station, you couldn't ask for a more iconic business spot.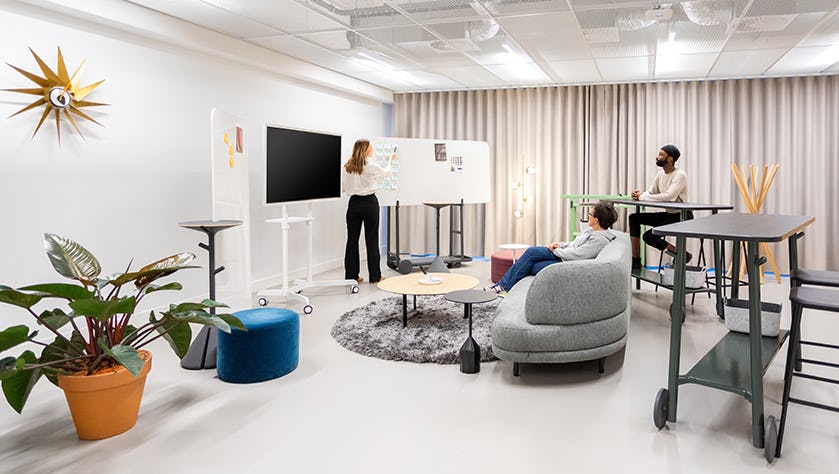 "We are increasingly seeing opportunities to apply our extensive knowledge in experience design for workplace communities like Spaces, to mixed-use developments where residents want space to live, work and relax all in close proximity. These communities benefit from buildings that are designed from the inside-out, with communal space at the heart of the experience and shared hospitality driven services."
Marijn Driessen, business innovation at bs;bp