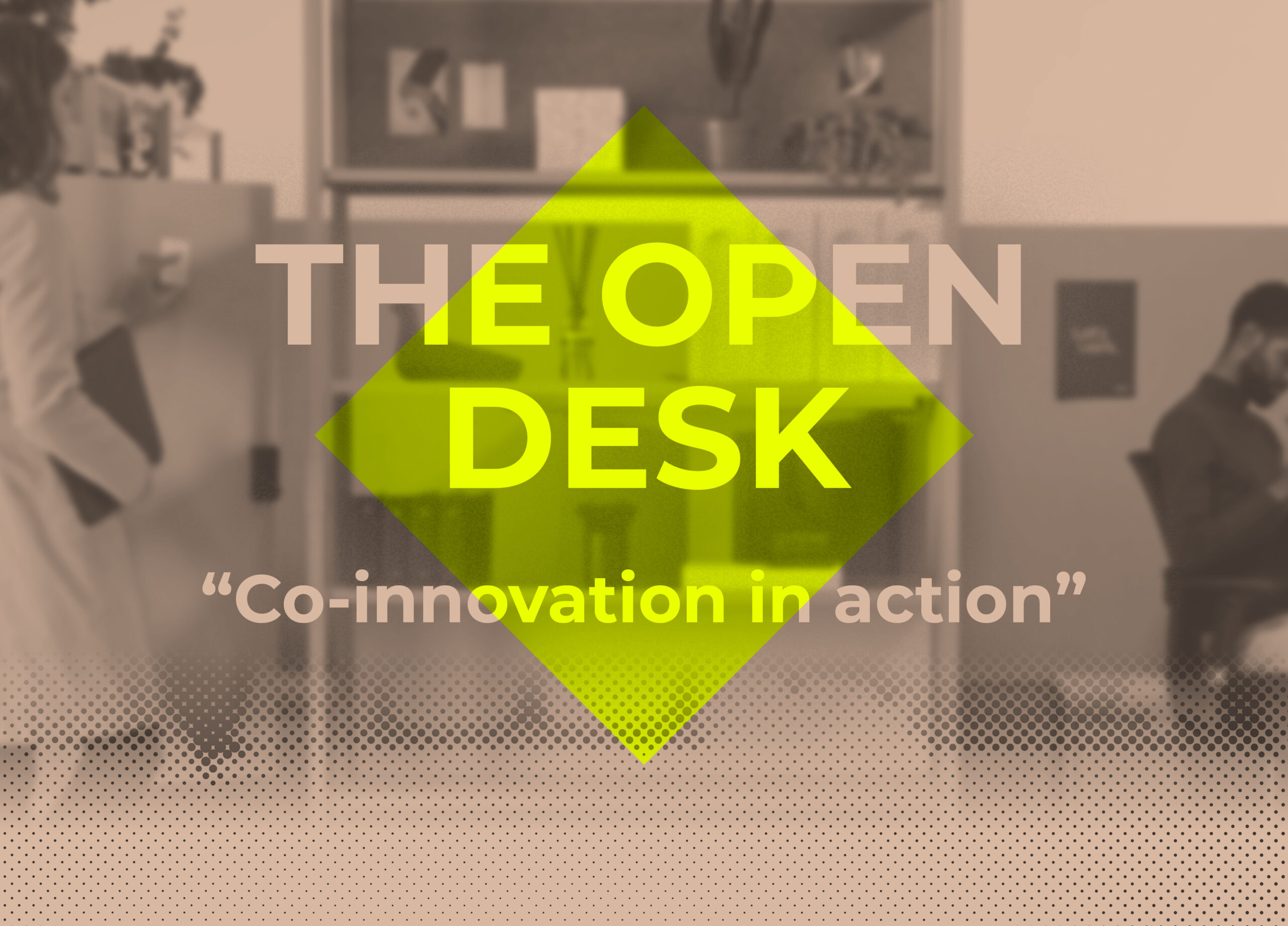 How furniture is transformed into a living space in Napa Valley
Written by Rabia Zuberi, bs;bp interior architect

Bs;bp's innovative Open Desk concept for IWG (International Work Group) is the result of a collaborative effort between likeminded partners to deliver the Future of Work, today.
Our client, IWG, is the world's largest flexible workspace provider and innovator in transforming the new, evolving workplace for a distributed workforce.
From the beginning, bs;bp worked closely with furniture maker Lensvelt to design a piece of furniture that functions as a 'room within a room'. Since then, Open Desk has been nominated for a prestigious design award and after a successful pilot in Spaces Napa Valley (California, USA) the concept is rolled out as part of IWG's hybrid work strategy.
The Spaces Open Desk is not your average desk. Similar to a piece of furniture it can be placed in any space, but different from conventional workplace furniture, the Open Desk behaves much like a 'room within a room'.  You could say that the Open Desk is inhabitable. By arranging pieces in an open space, they have the potential to transform the surrounding architecture. Open Desk is what we like to call "furni-tecture".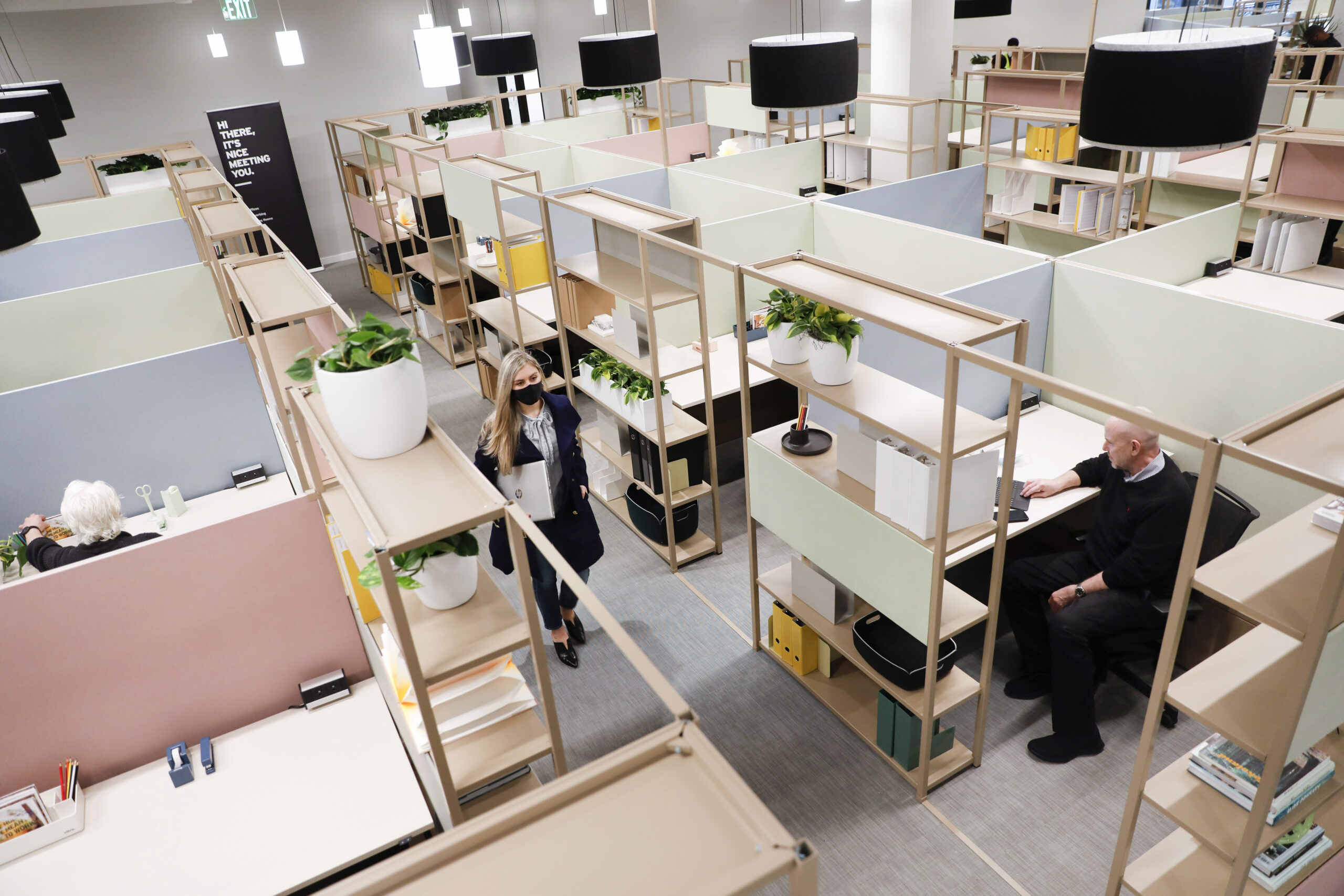 "We are looking forward to introducing our latest innovation with the launch of Spaces Napa, the first of several locations that will help utilize existing retail space while empowering a new generation of hybrid workers."
Mark Dixon, Founder and CEO at IWG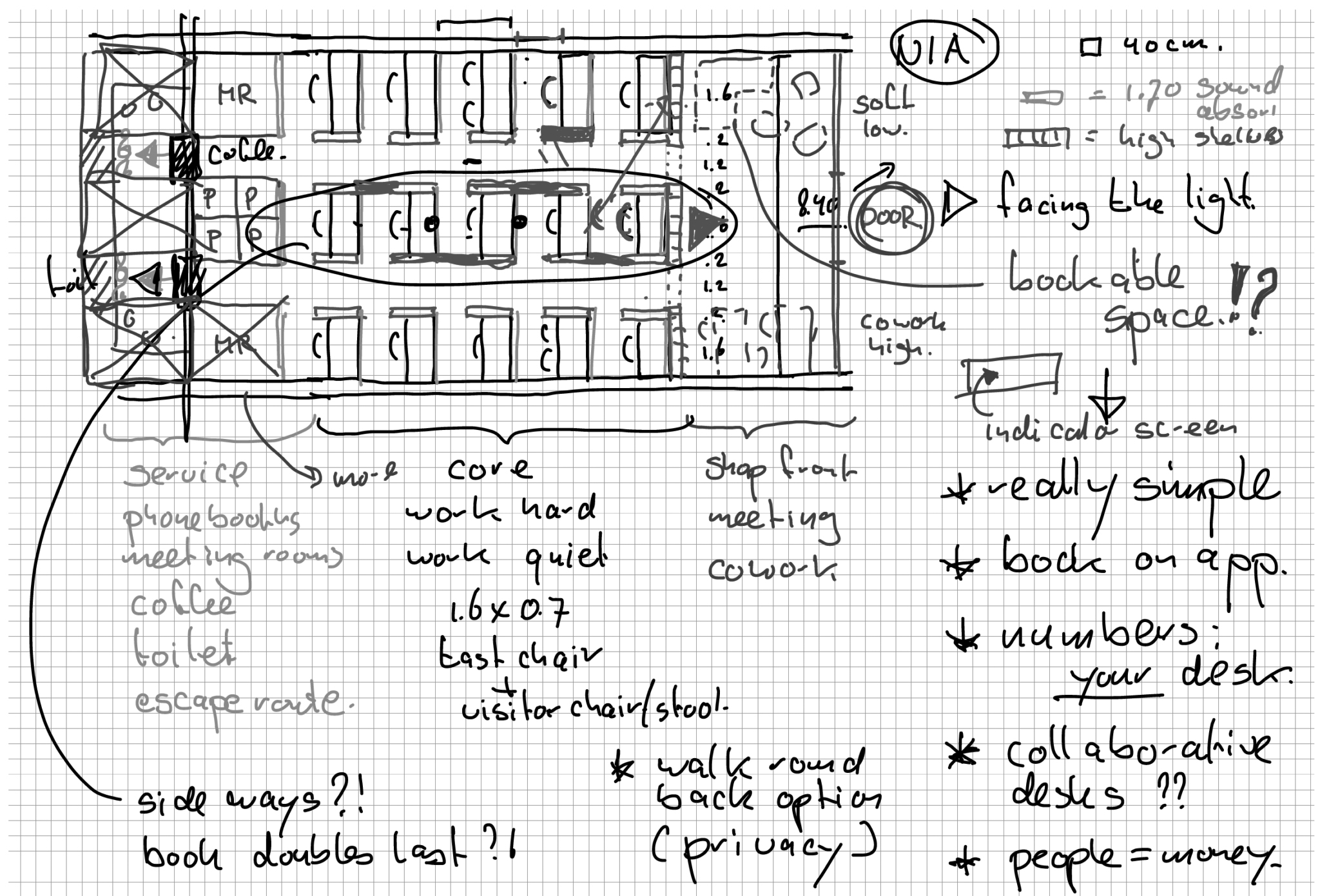 IWG is leading the workplace re-evolution that has been accelerated by the pandemic. The global organisation is realising innovative, scalable concepts, that are better suited to a distributed workforce and their desire to work from anywhere, with all the conveniences of the modern office, without compromise. With this in mind, bs;bp conceived the Open Desk as a 'living space', an extension of comfort of one's home.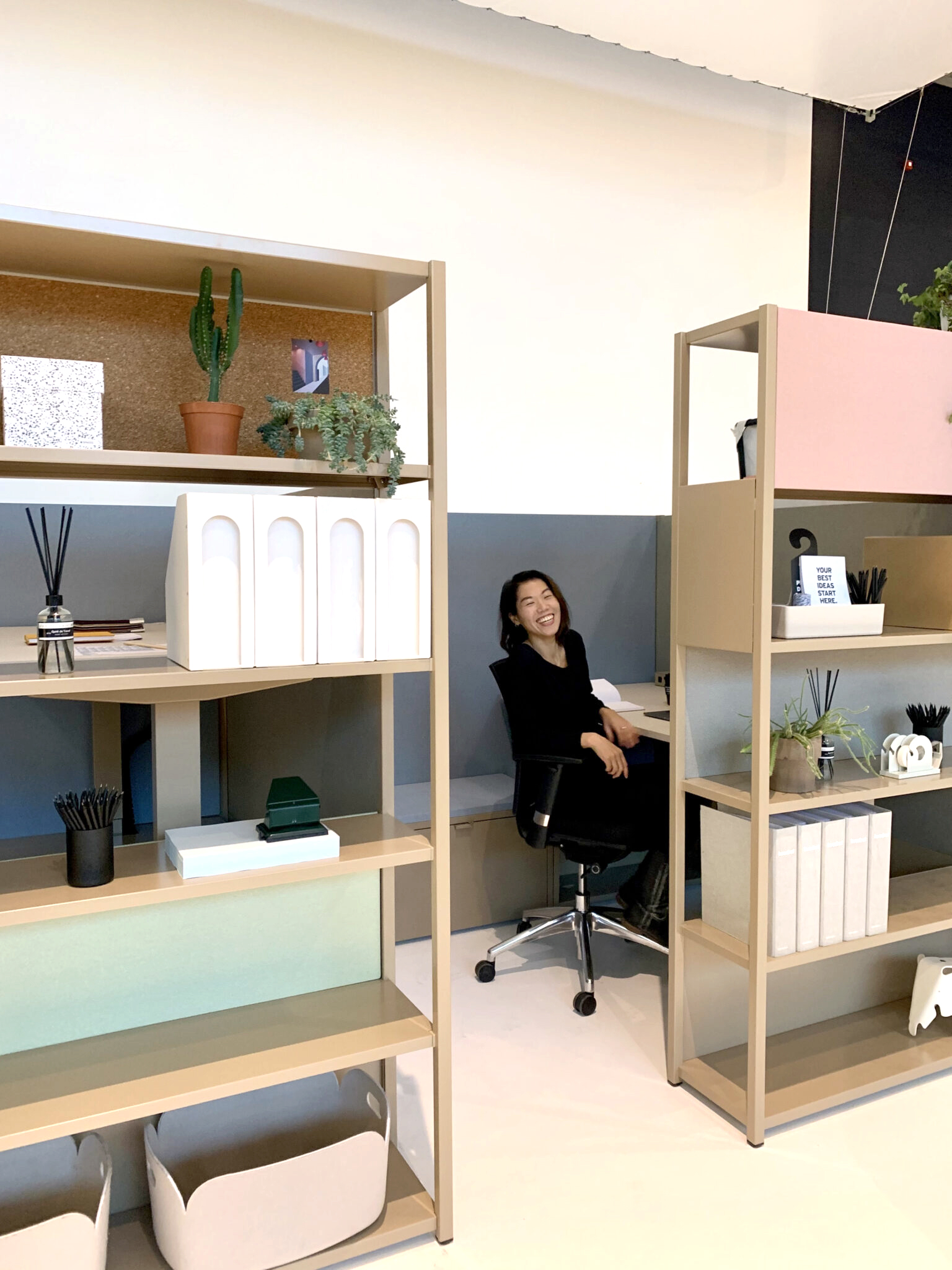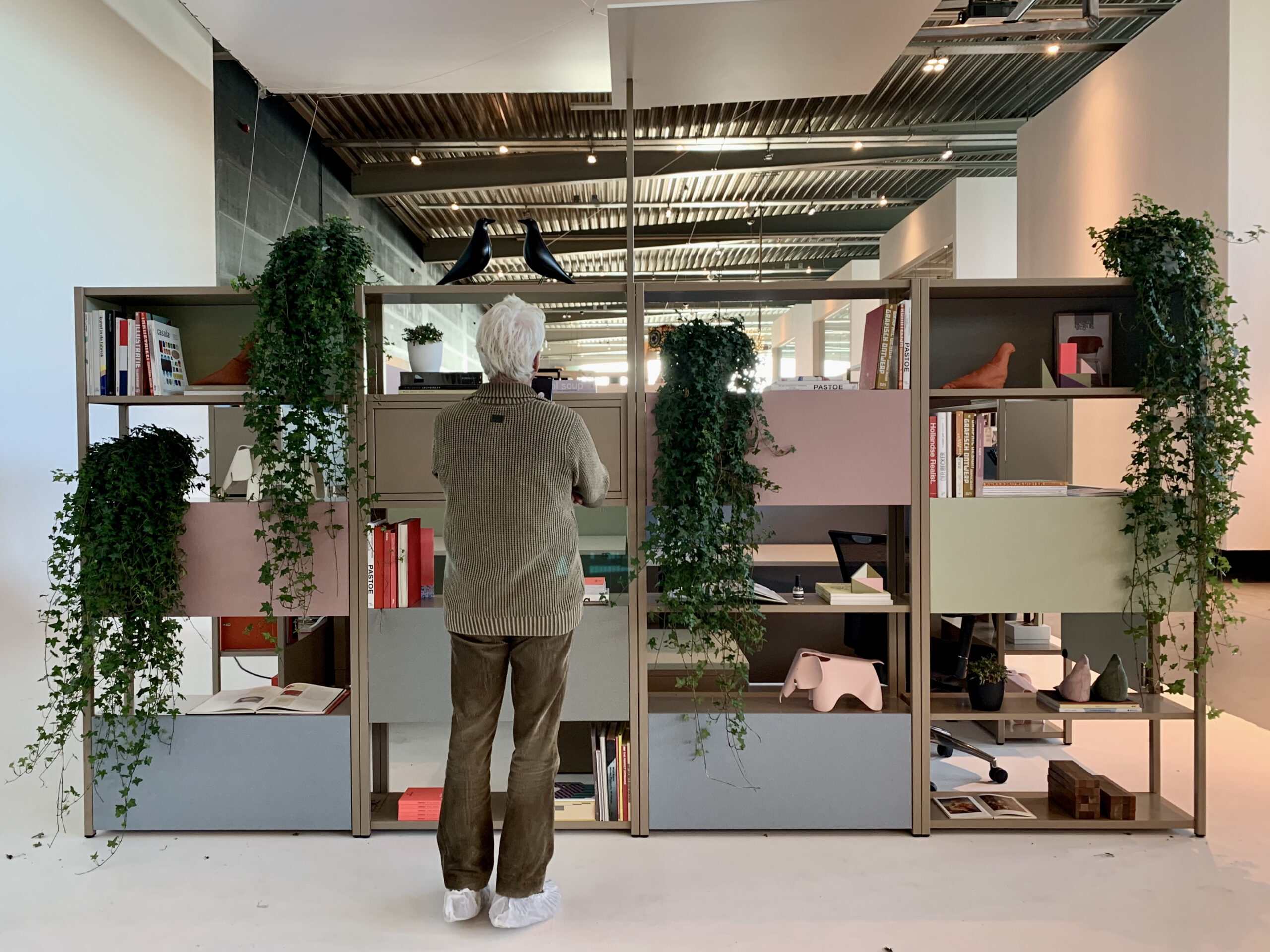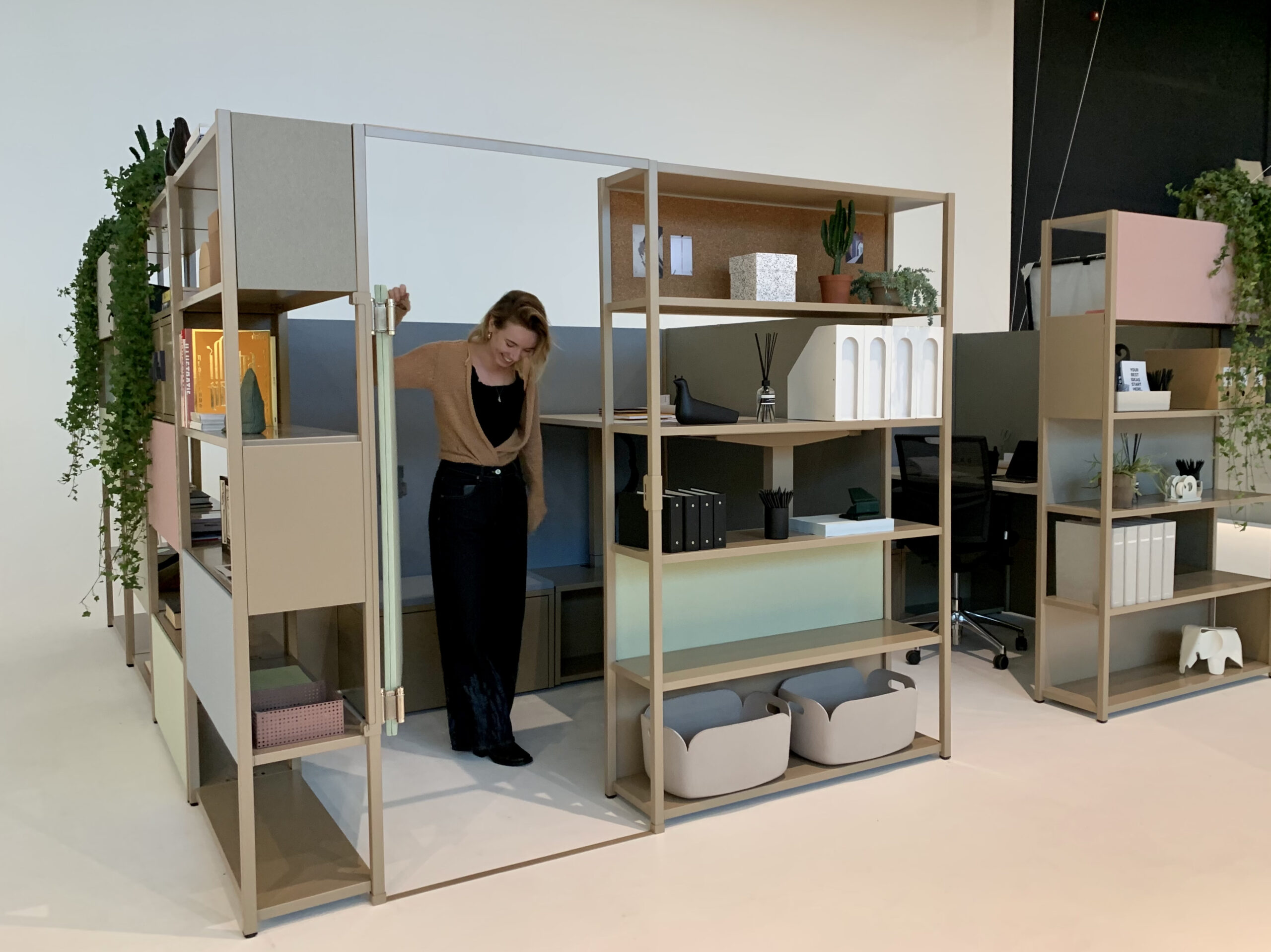 The height of the Open Desk 'room' is deliberately designed to provide maximum privacy, yet not feel claustrophobic. Three sides contain textile covered panels that are tactile yet sound absorbing. The fourth side, and entrance to the Open Desk, has open shelves with strategically placed panels to create a sense of openness and provide just enough "peek-a-boo"to maintain privacy. The shelves are lined with luxurious books, accessories and green plants for inspiration and wellbeing. The colour of the frame, a sandy grey, exudes earthiness and warmth. The textile colours are pastel; soothing tones of light green, baby blue, fresh pink and a warm grey – so not to distract, as well as help with the acoustics within the space.
Inside the Open Desk itself you'll find a premium height-adjustable desk and an ergonomic task chair. Plus a locker to stow away your stuff, a seat cushion to welcome a colleague for a brief talk, a cork panel board to maybe pin-up a memento or a note left behind for the next user. The lighting within the Open Desk is also well considered with each desk having its own pendant or desk lamp to create a 'cosy' ambience.
"All the ancillary furniture for the concept is mainly black! Not only for aesthetic reasons but also to; minimise waste from upholstery textiles, maintain consistency, ease in standards for global roll out and scalability."
Rabia Zuberi, interior architect at bs;bp
Bs;bp's collaborative approach means we introduce different experts to the design process at the very beginning. Working closely with Lensvelt meant the Open Desk was brought to life at an early stage. The first of many mock-ups was a defining moment for us as well as Lensvelt. Together we discovered the common willingness to seek sustainable opportunities and incorporated them into the product as the design evolved. The Open Desk is modular by design and put together as a kit-of-parts for ease of transport. It also gives back to the community by transforming the rest material into wall tapestry and carpets, used to enhance the same interiors.
All the ancillary furniture for the concept is mainly black. Not only for aesthetics reasons but also to be able to minimise waste from upholstery textiles, maintain consistency, ease in global rollout standards and scalability. The Furniture has not only been carefully selected to complement the curated colour palette of the work desk units, finishes and accessories but also to complement the un-curated colour that users bring into the space.